Open XMind Attachment Directly from Gmail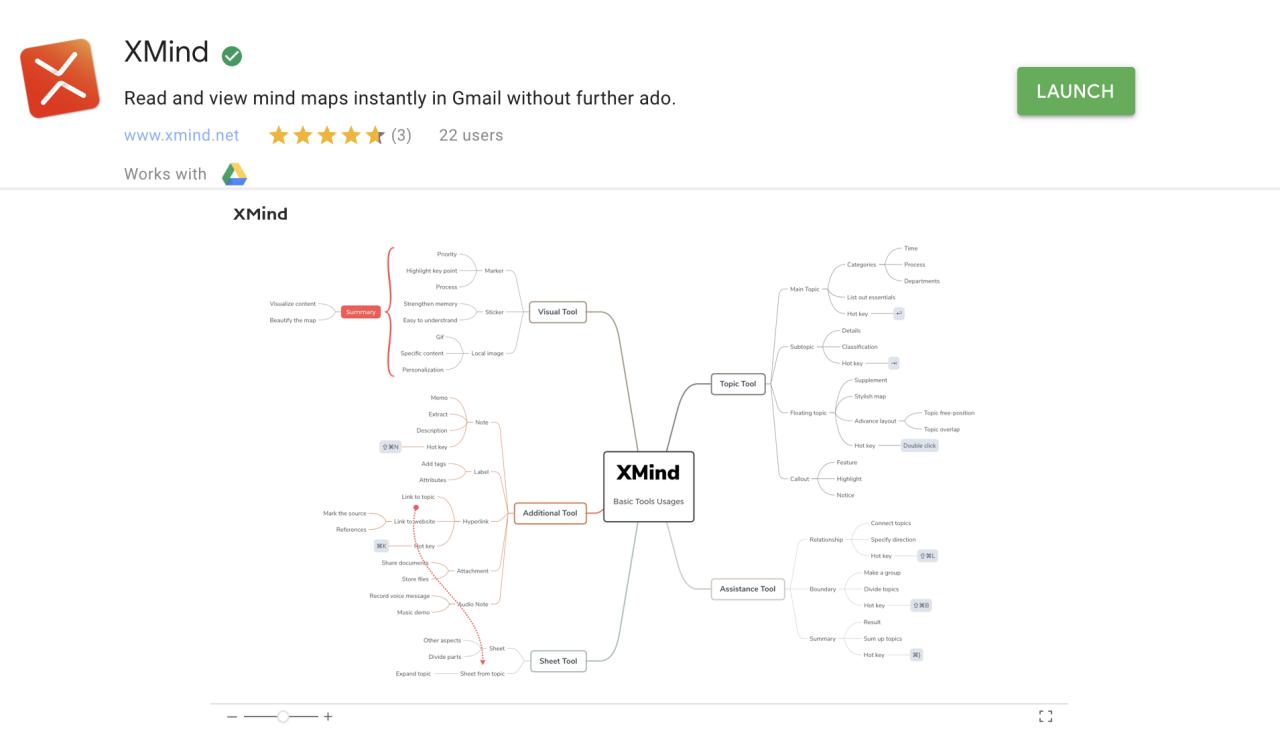 Open XMind Attachment Directly from Gmail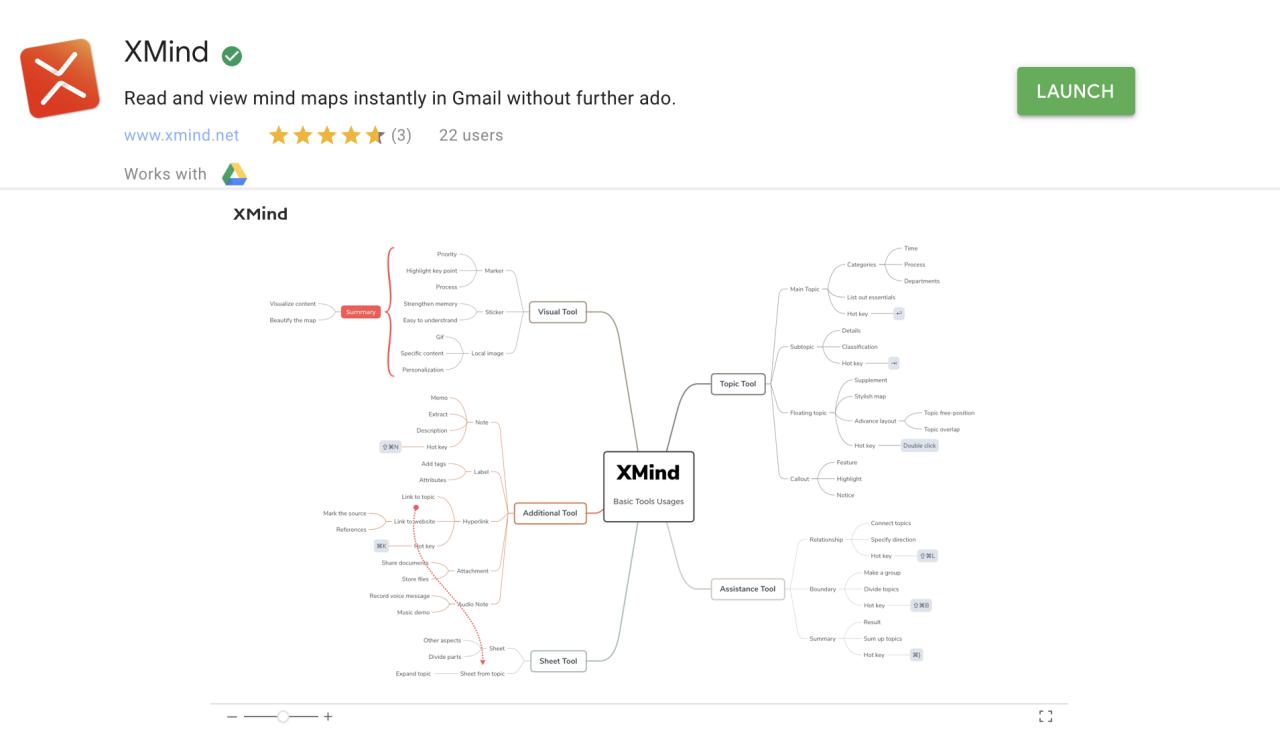 The mailbox is a small wonderland where holds ideas, notes, memos, etc. We use the attachment to supplement our emails, however, download attachment can sometimes be a bit not that necessary.
---
If you were in a hurry for a meeting, while the notes are stored in the attachment. You have to target that email, scroll to attachment and then download, and sounds wasting of your time.
Right now, you can read and view mind maps instantly in Gmail without further ado. XMind is officially launched in G Guite Marketplace, allowing you to view attached XMind files instantly.
Why XMind for your Gmail?
Fast and Time-saving Click and open .xmind file directly in a new tab without extra steps.

Never Miss a Single Detail Zoom in for a crystal clear view for every character, and zoom out for the core.

Safe and Secure Mind maps can be viewed personally without worrying about document leakage.
About Install and Launch
Click here to enter G Suite Market, and be our guest.

Click Install and authorize the permissions for the Google account access.

Click Launch after the install.

Read the guidance in the new tab to get started. Try to drag or zoom for a close looking of the guidance.   We strike to improve efficiency in different scenarios and embrace for your reviews, if you have new ideas or feedback, simply click here to deliver advice, feedback and love.
Try Xmind Free