 17年のマインドマップソフトウエア開発経験 ユーザ評価 4.8星 / 300,000+レビュー 世界で1億以上もインストールされ愛用されます 最高のマインドマッピングツール
プロな構造
特定のテーマに対して、従来の放射状マインドマップの構造以上のものを提供します。適切な構造を使って、あなたの思考に力を与えます。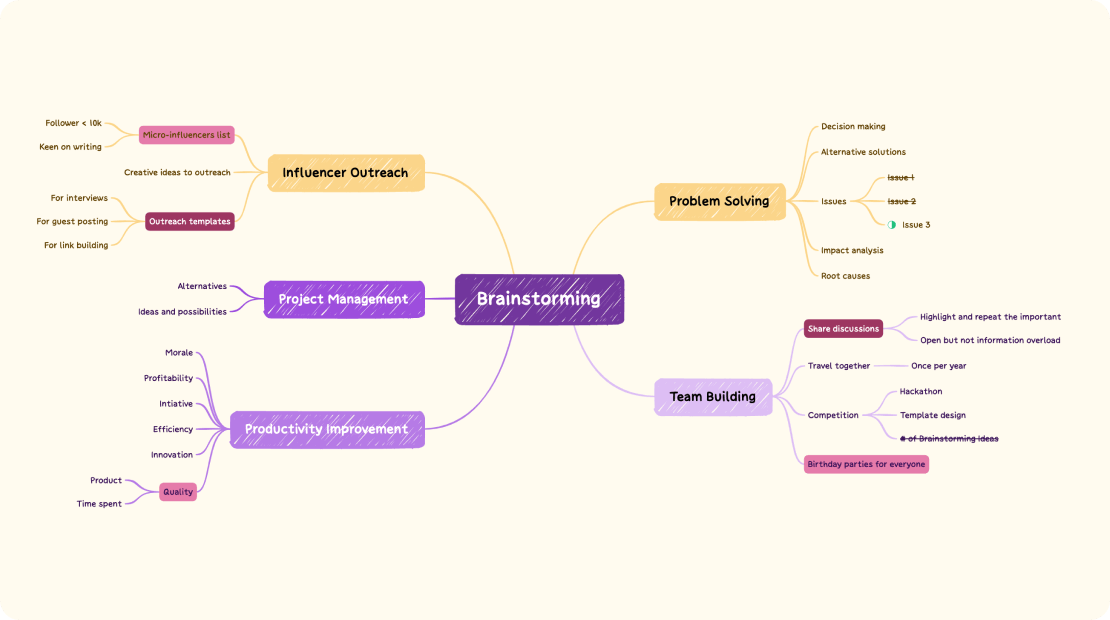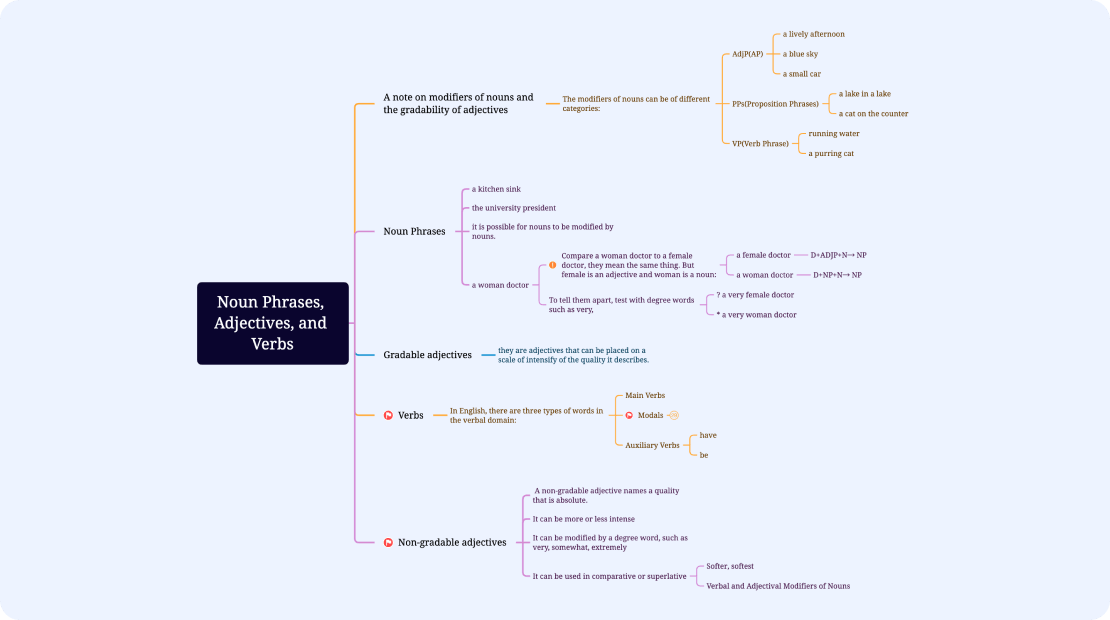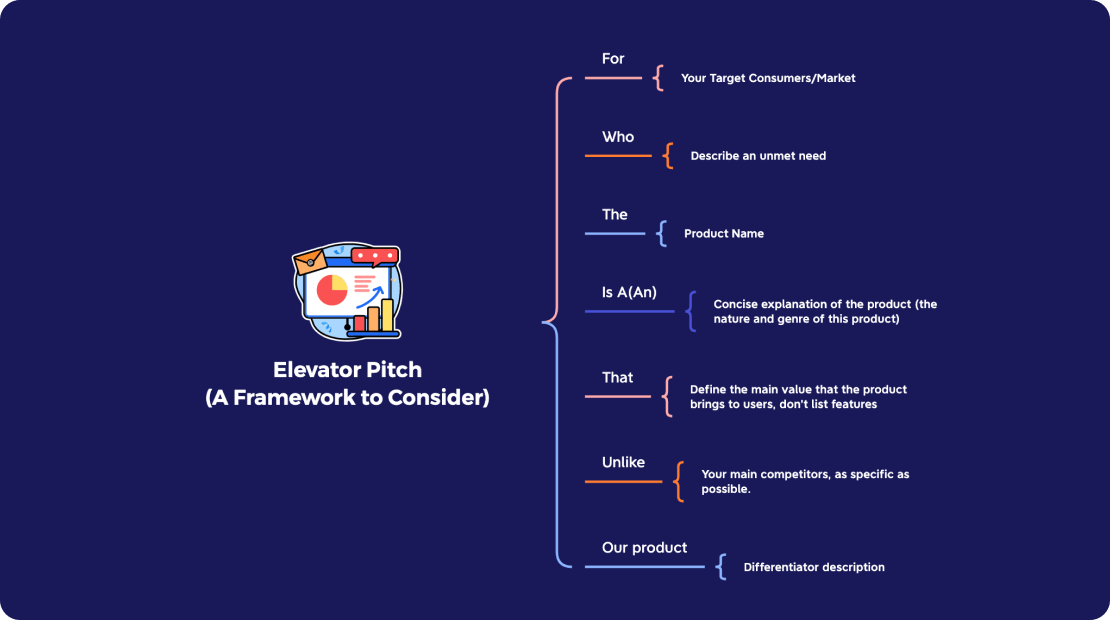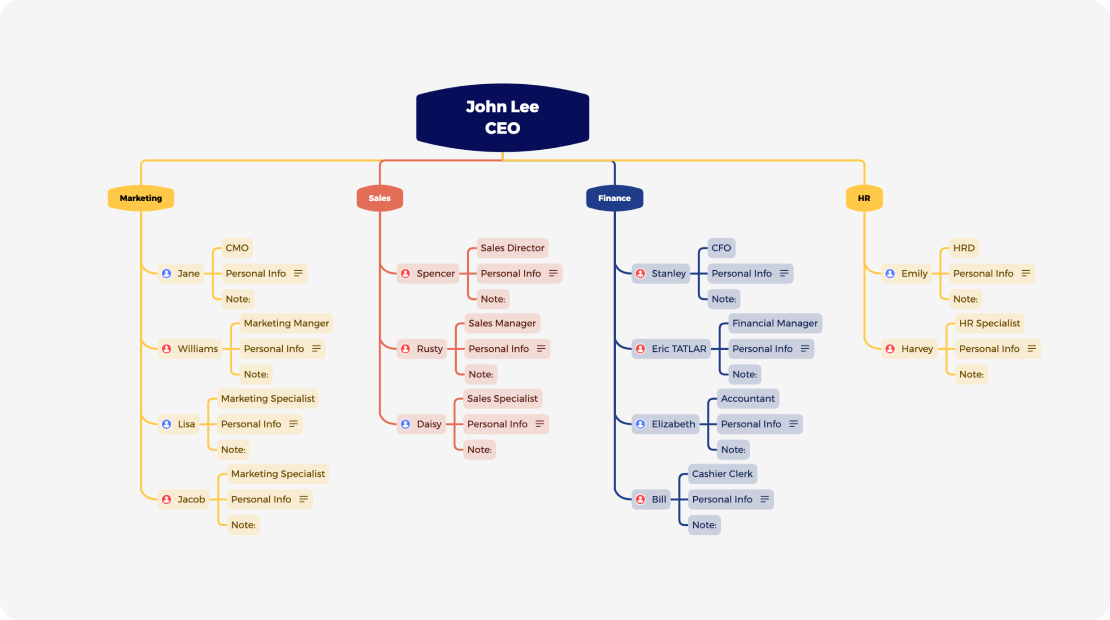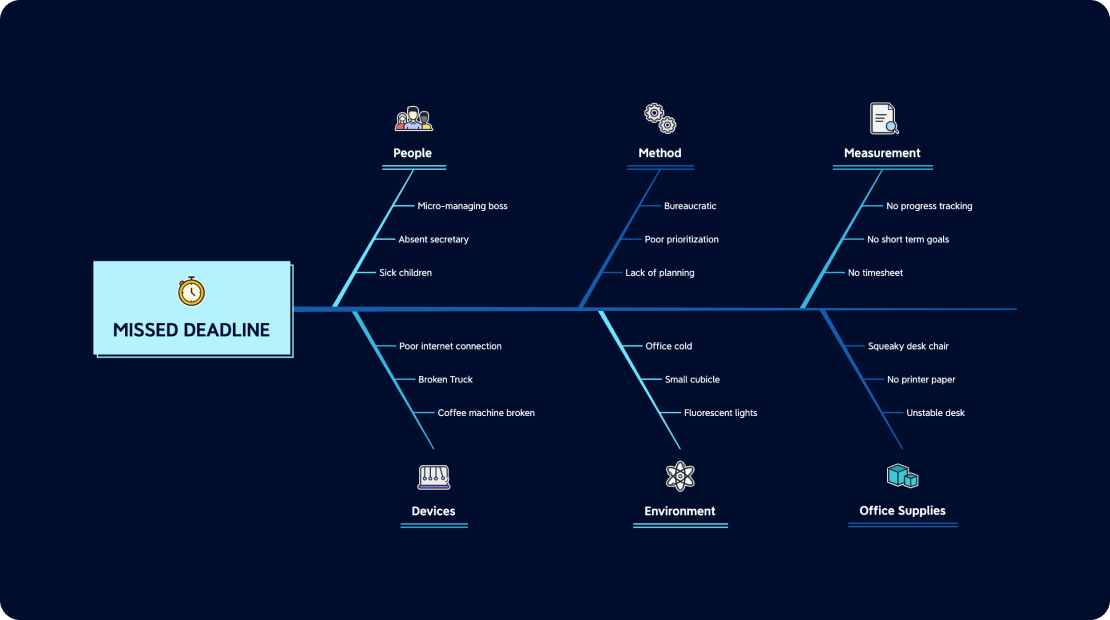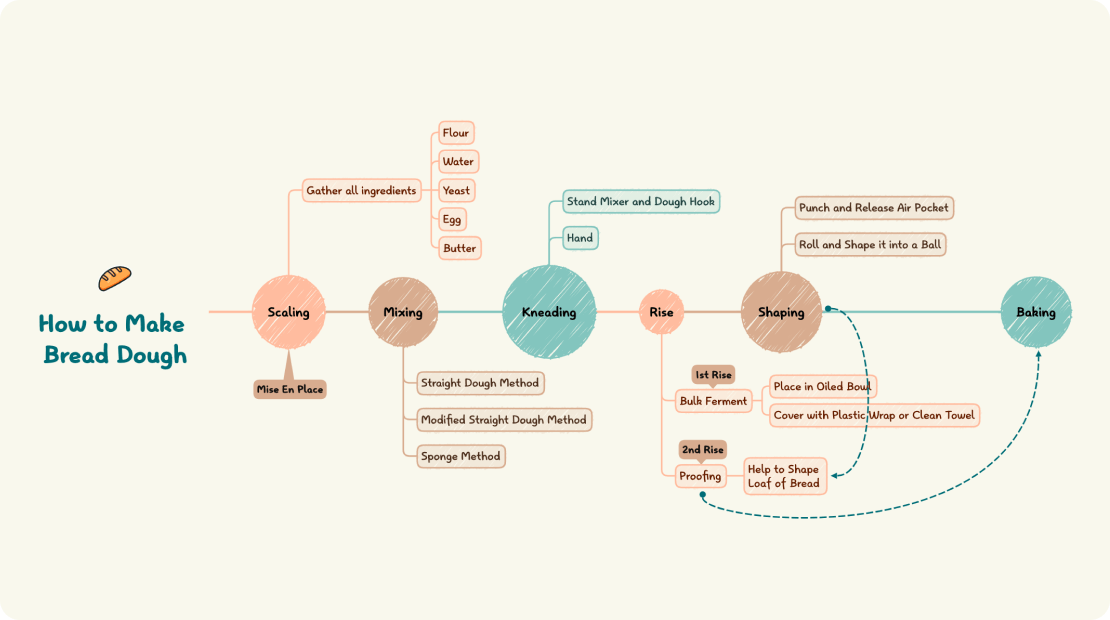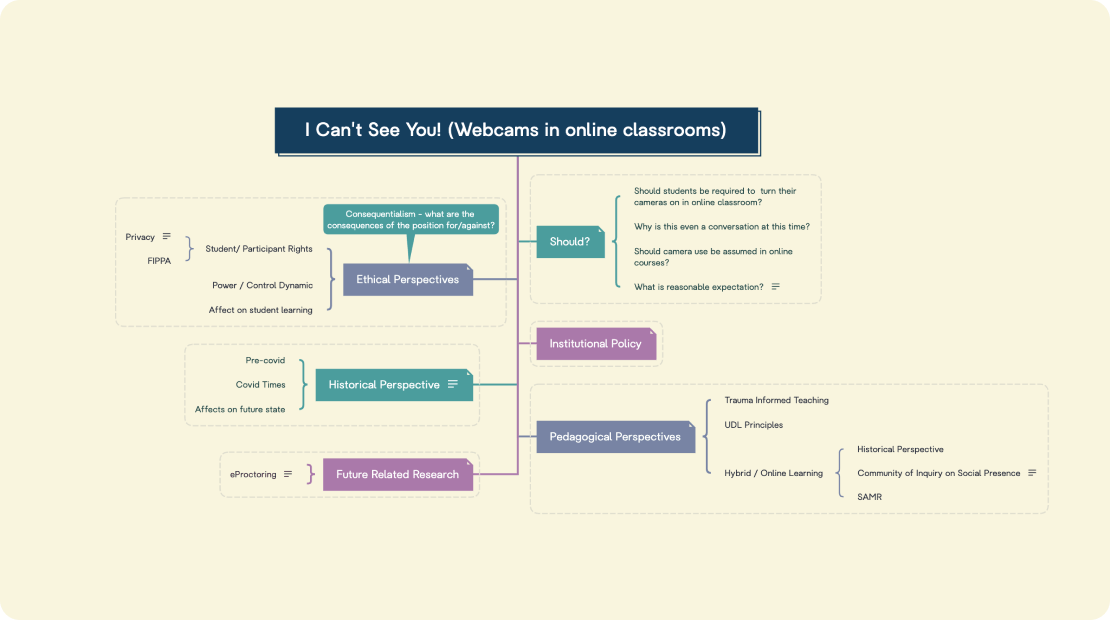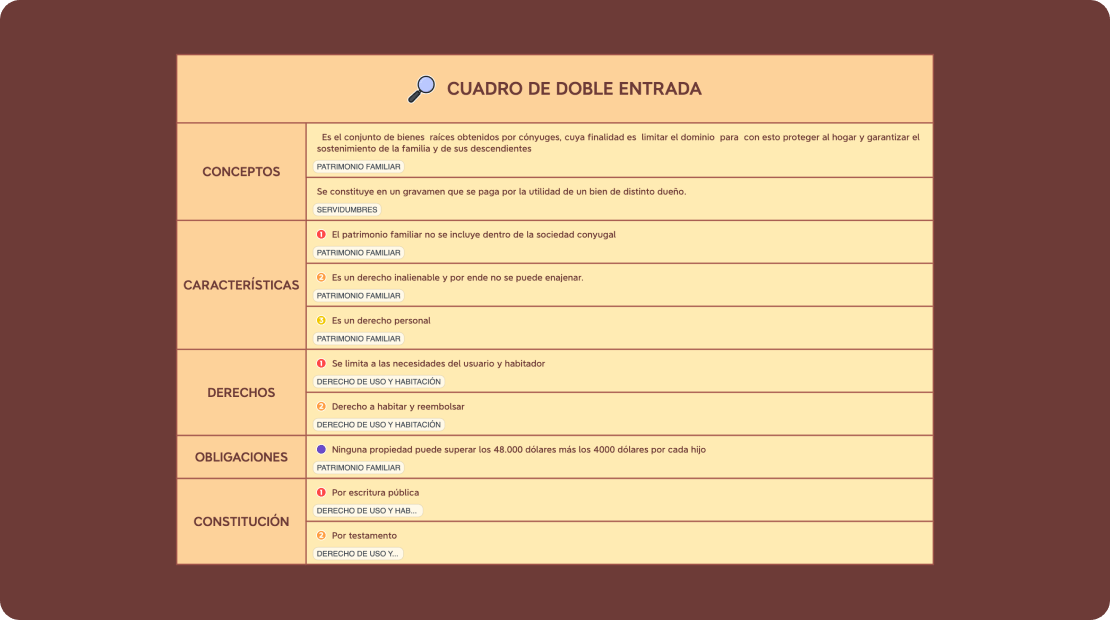 When it comes to Mind Mapping, Xmind is light-years ahead
Full-featured Mind Mapping
Tool
思考を整理し、マインドマップにさらなる情報を入れるために作られた便利な機能です。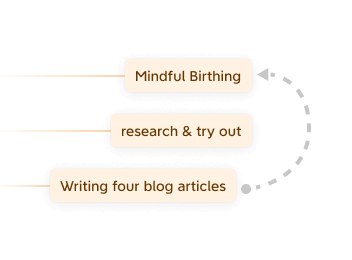 関連
「関連」機能を使って、複数のアイデアを、カスタマイズ可能なラインスタイルとテキストで繋げられます。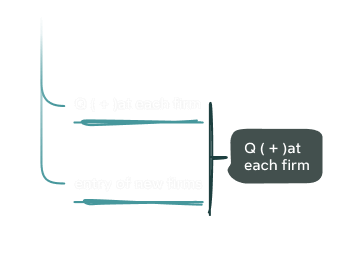 要約
「要約」機能を使って、複数のアイデアを一つの結論にまとめています。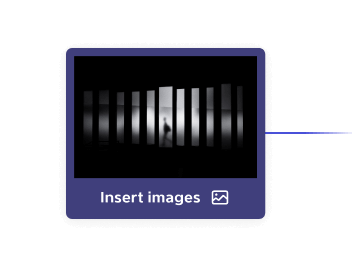 Image
Insert unlimited images directly into your mind map to make it even more visual.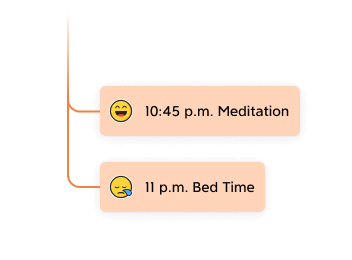 Markers
Various neat icons for marking priorities, assignment of tasks, progress, etc.
Link
Xmind supports link insertion: Web Page, Topic, Local File, and Local File Folder.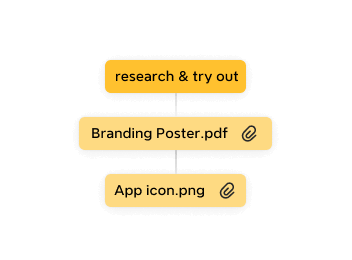 Attachment
Insert files as an attachment in a Topic.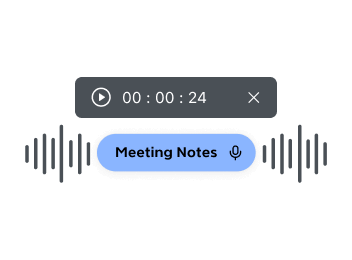 Audio Notes
Set your hands free and easily record and attach audio recordings to any topics.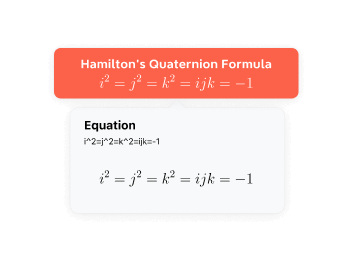 Math Equation
Input LaTeX math commands and get seamless live preview.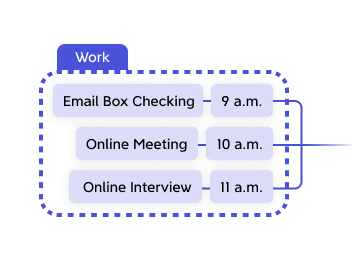 囲み
共通点を持つトピックを強調したり、特別な概念をマークしたりできる便利な機能です。
Smart Color Theme
ワンクリック、Xmindがお好きな配色に
相性の良いカラーテーマ
マインドマップの色やスタイルを変えたいとき、スマートカラーテーマの出番です。お好きなスタイルを選んで、マップ全体のデザインの一貫性を即座に実現しましょう。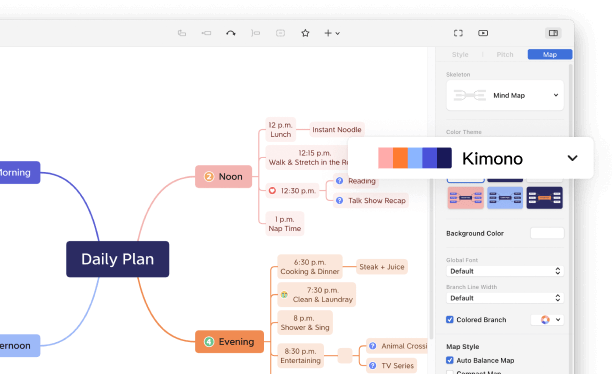 スマートアルゴリズム
マインドマップの内容に合わせた配色をしたいときは、スマートアルゴリズムにお任せ!スマートアルゴリズムは、マインドマップの各要素に最適な色をマッチングさせ、明快さと一貫性を実現できます。ダイナミック でありながら、力強い
スマートアルゴリズム
マインドマップの内容に合わせた配色をしたいときは、スマートアルゴリズムにお任せ!スマートアルゴリズムは、マインドマップの各要素に最適な色をマッチングさせ、明快さと一貫性を実現できます。ダイナミック でありながら、力強い
ピッチモード
人を惹きつけるプレゼンテーションを作成するために、マインドマップの内容や仕組みを柔軟に調整できます。ピッチモードで、あなたのアイデアをプレゼンテーションする最新の体験をお楽しみください。
もっと詳しく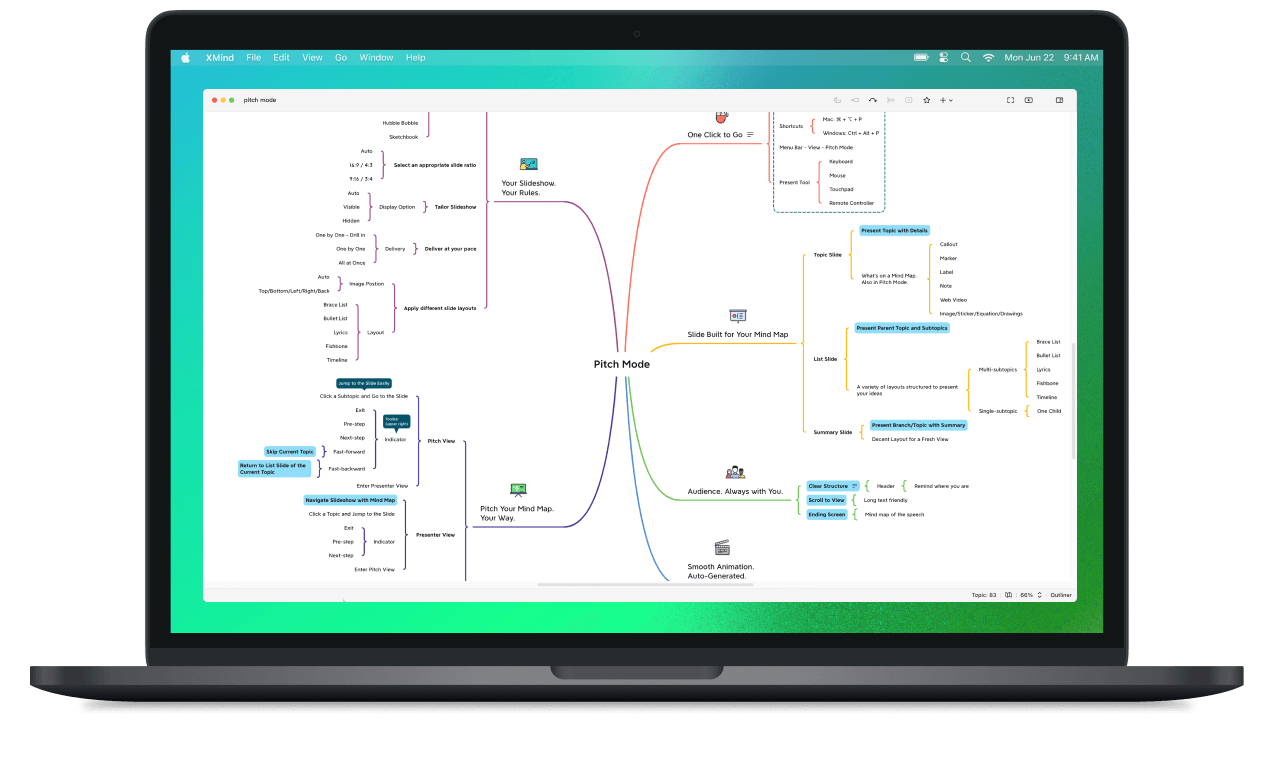 ZEN モード
ZENモードでは、1つのマインドマップに集中し、雑念を排除して、生産性を向上することを支援します。 集中力を高める時に、ワンクリックでZENモードをオンにします。
もっと詳しく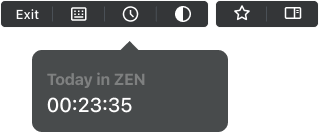 アウトライナー
Switch your mind map into an outline with one click to get a more organized view. It is ideal for managing lists, organizing facts and ideas, and task management. Freely switch between outliner and mind map view with one click.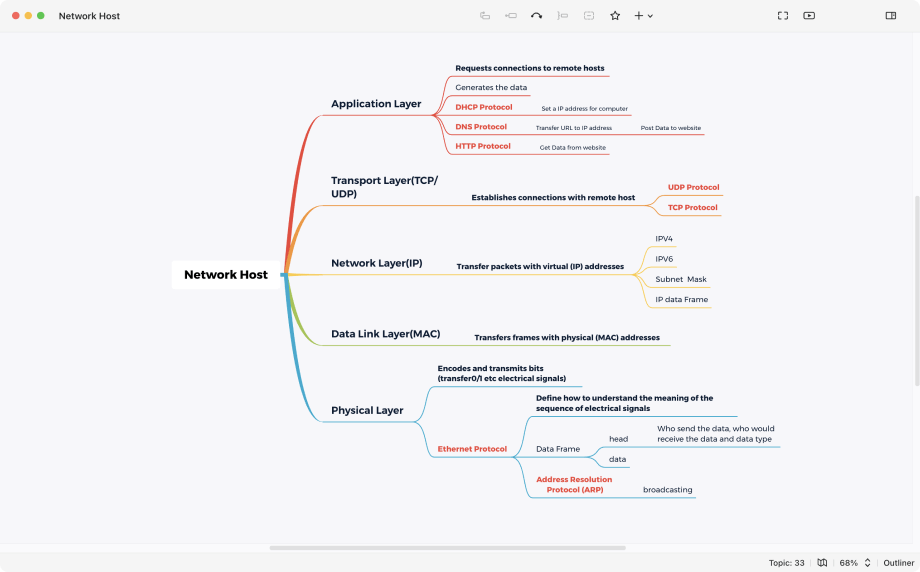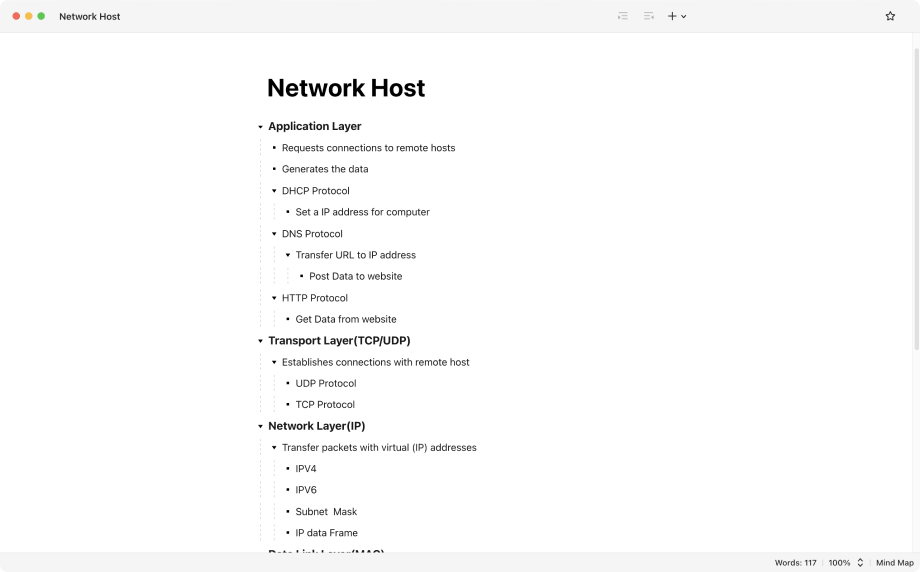 Unleash the power of Xmind
Free Plan
Unlimited topics, maps, and structures

Topic elements: relationship, summary, boundary, note, label, sticker, image, etc.

Pitch Mode: Limited to 5 slides

Colored branch: Limited

No credit card needed

Insert link, attachment, audio note, equation, and task

Align floating topics

Format flexible export

Export all maps at once

Customized color theme

Priority support
PRO

Plan
Unlimited topics, maps, and structures

Insert link, attachment, audio note, equation, and task

Customized color theme

Pitch Mode: All slides

Merge Xmind files

Export to SVG, Markdown, Word, Excel, OPML, Textbundle

Run on 5 Macs/PCs and 5 iOS/Android devices

Set password for maps

Highlight relevant topics with markers/labels

Priority support
---
Buy Now
企業のお客様にも喜んでいただいています :)
スタートアップ企業からフォーチュン500に搭載される企業まで
Xmindは、あらゆるプロジェクトに取り込むチームに最適な選択肢です。
もっと詳しく