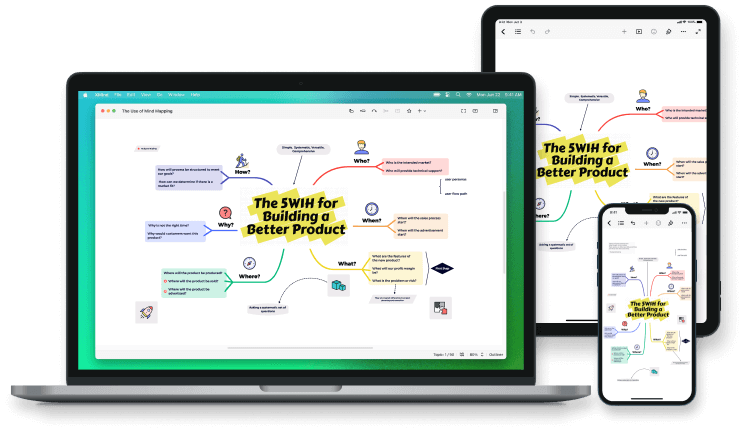 One subscription is allowed to run on 5 Macs/PCs and 5 iOS/Android devices.
XMind 8 is not included.
Subscription automatically renews and can be cancelled anytime.
Why should I pay?
You need a subscription plan for using Xmind in any kind of personal and business situation.
Before purchase you're using a trial version.
It's for evaluation purposes only. Some features are inactive. And all exported images and PDFs would come with watermarks.
To use Xmind properly, you should pay.
You don't need to download another app. We'll unlock all features immediately after your first purchase. All plans are per user. You can use Xmind on up to 5 Mac/PCs and 5 iOS/Android devices.
Why choose subscription rather than a life-time license?
We wish you always use the latest version and keep us out of supporting every single history release. It's a big deal to keep our team small, but agile and committed. We believe the subscription mode is the future for all independent software vendors.