Xmind vs. Lucidchart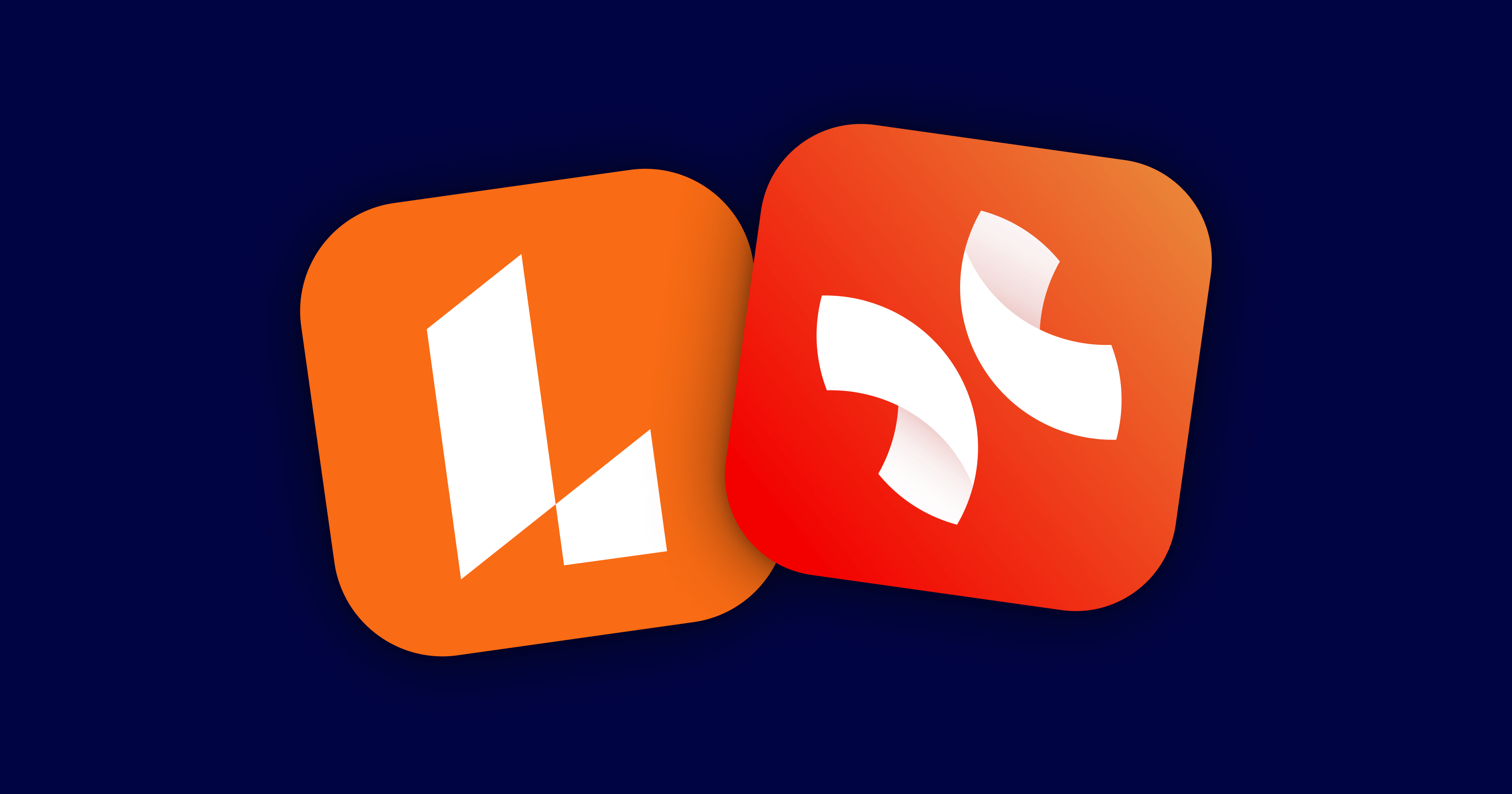 Confused or bored in the world of diagramming? Try Xmind for free —— A powerful Mind Mapping Tool that boosts your productivity and creativity far more than Lucidchart.
Why Xmind is the best for you to inspire ideas?
1. Automatic layout for efficient mind mapping
Compared to Lucidchart, Xmind offers automatic layout, eliminating the need for manual dragging and dropping of topic positions. This allows for a faster creation of topics and a smoother flow of ideas without being hindered by the placement of elements. Xmind supports automatic layout for all structures, so you don't have to worry about content placement and can focus solely on brainstorming. This feature sets Xmind apart from Lucidchart and makes it a more efficient tool for visualizing ideas.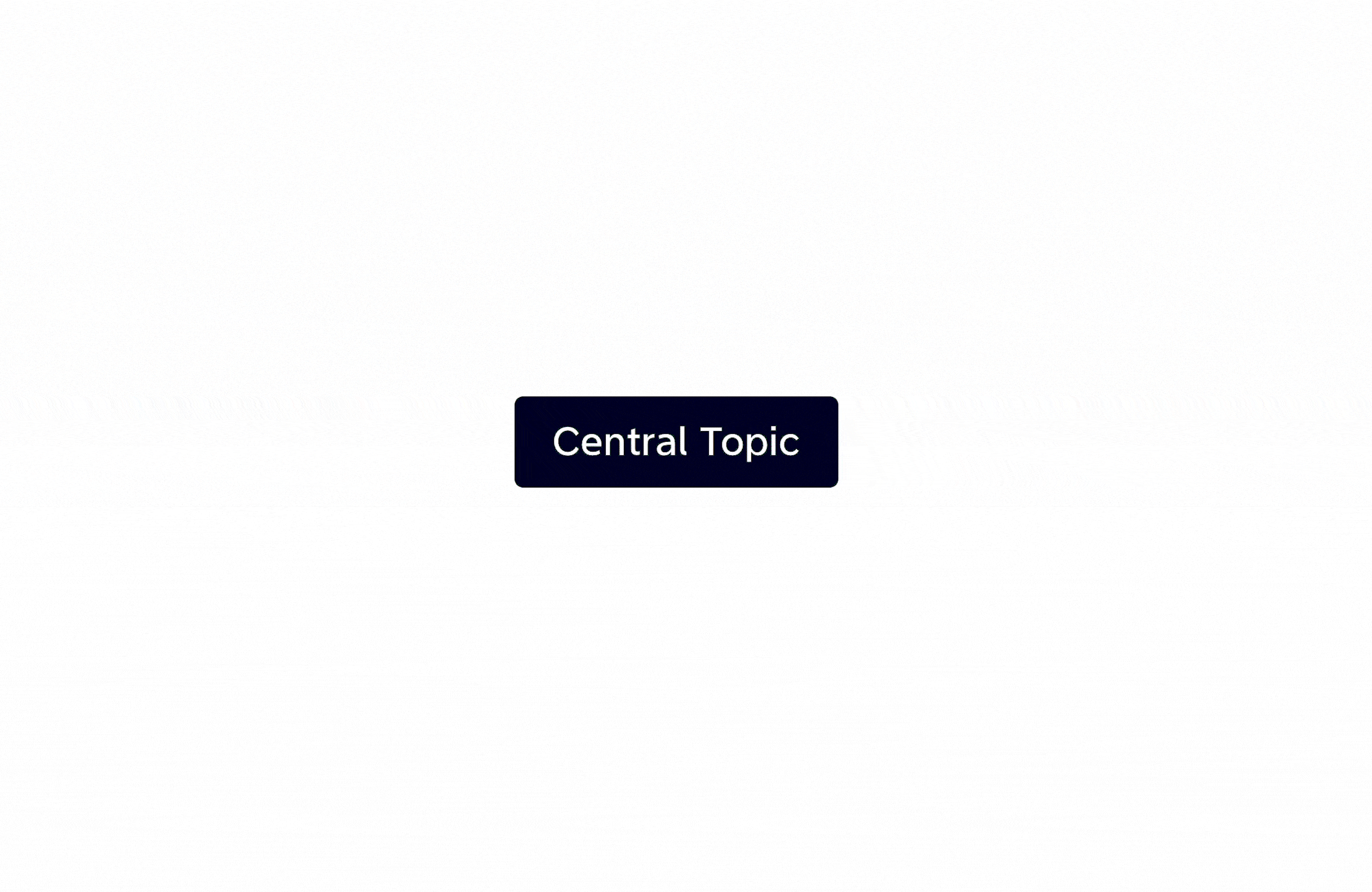 2. Full-featured mind mapping toolbox, but easy and lightweight
Xmind has a polished and uncluttered interface that provides quick and intuitive navigation. When you use Xmind, you won't have clunky feeling which happens with Lucidchart. Unlike the complexity and 'generic' outputs that Lucidchart gives you, Xmind is sure to amaze you with its aesthetic layouts and intuitive use. All commonly used shortcuts work as you would expect. For example, `Tab` adds a child node, `Enter` adds a sibling topic, and `Space Bar` adds content to the topic.
Xmind offers intuitive mind tools for organizing thoughts and adding more information to your demonstration. You can easily find handy tools to concretize your ideas. Relationship connects two relevant ideas, Summary adds a recap to a group of ideas, Boundary highlights topics with similarities, etc. With Xmind, your ideas can easily be crystallized into a definite project.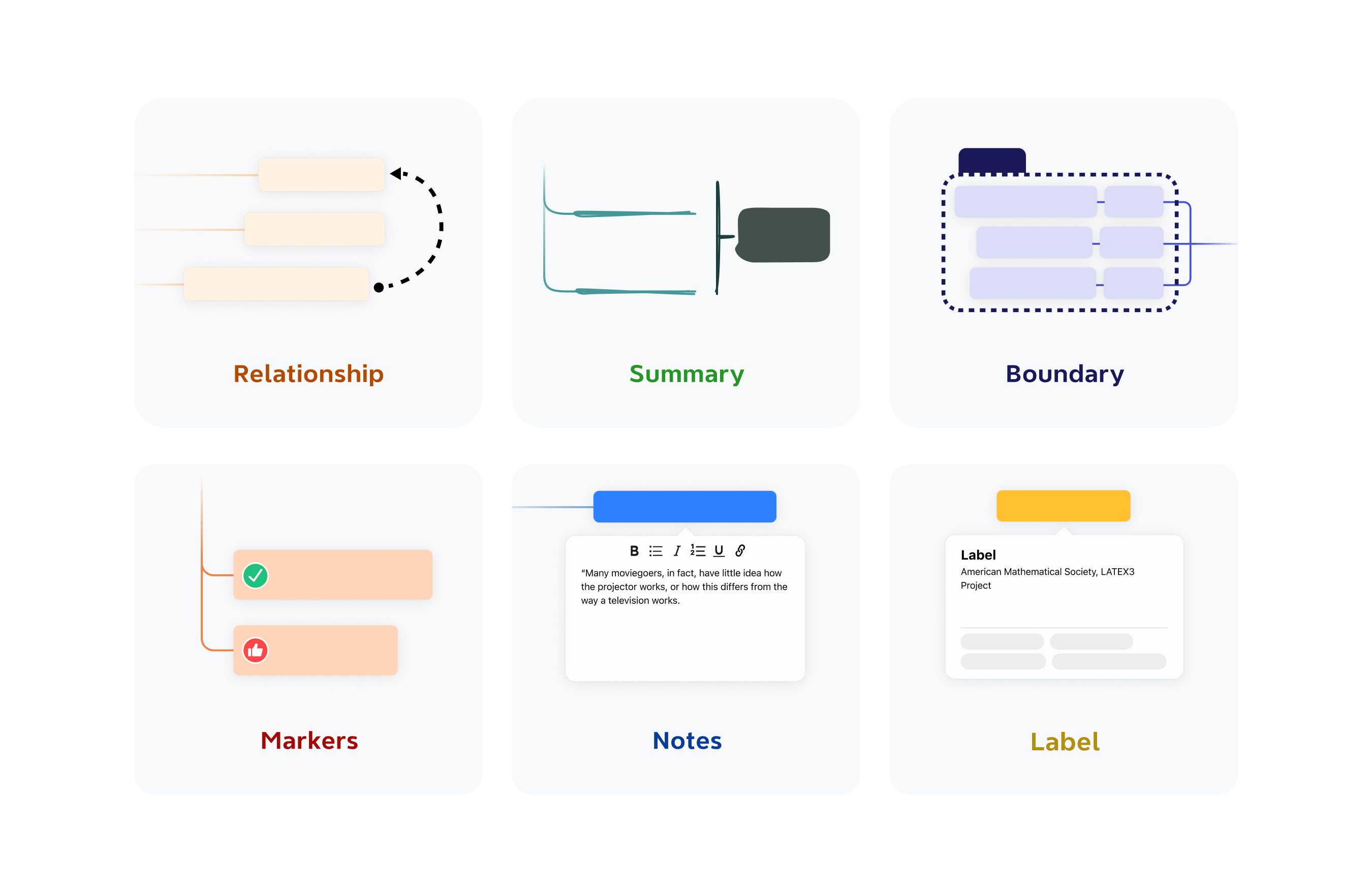 3. Multiple professionally designed structures
Xmind has more than traditional radial mind map structure, but also logic chart, brace map, org chart, fishbone, timeline, tree chart, tree table, matrix… There is always one suitable for you. Besides, Xmind supports a combination of multiple structures on the same branch, it allows you to express different minds in one mind map. Take it easy when choosing a structure in Xmind as you can seamlessly switch to another structure with just a click away. Never again will you have the Lucidchart's tedium and complexity that hinders your productivity.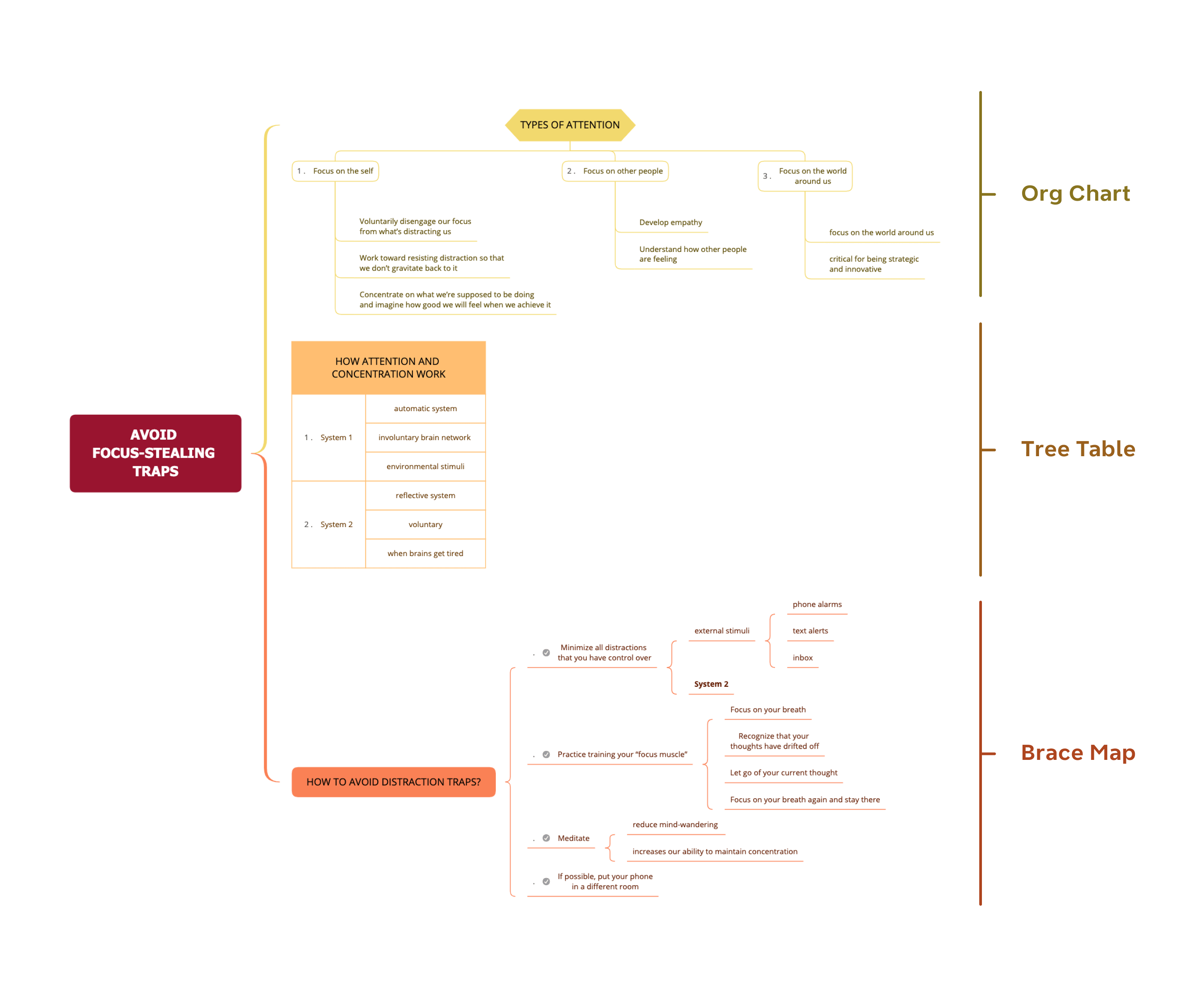 4. Smooth, Stable and Secure
Unlike Lucidchart, which is only online-based and is limited without Internet connection, Xmind is a standalone tool that you can use it offline on any device. You'll never need to worry about the laggy responses, endless loading time or limited Internet connection. The smooth and efficient workflow that Xmind has gives you peace of mind and a refined experience.
Meanwhile, Xmind won't track or collect any of your private data. Xmind only gathers system usage statistics for analytical purposes and it can be turned off anytime you like.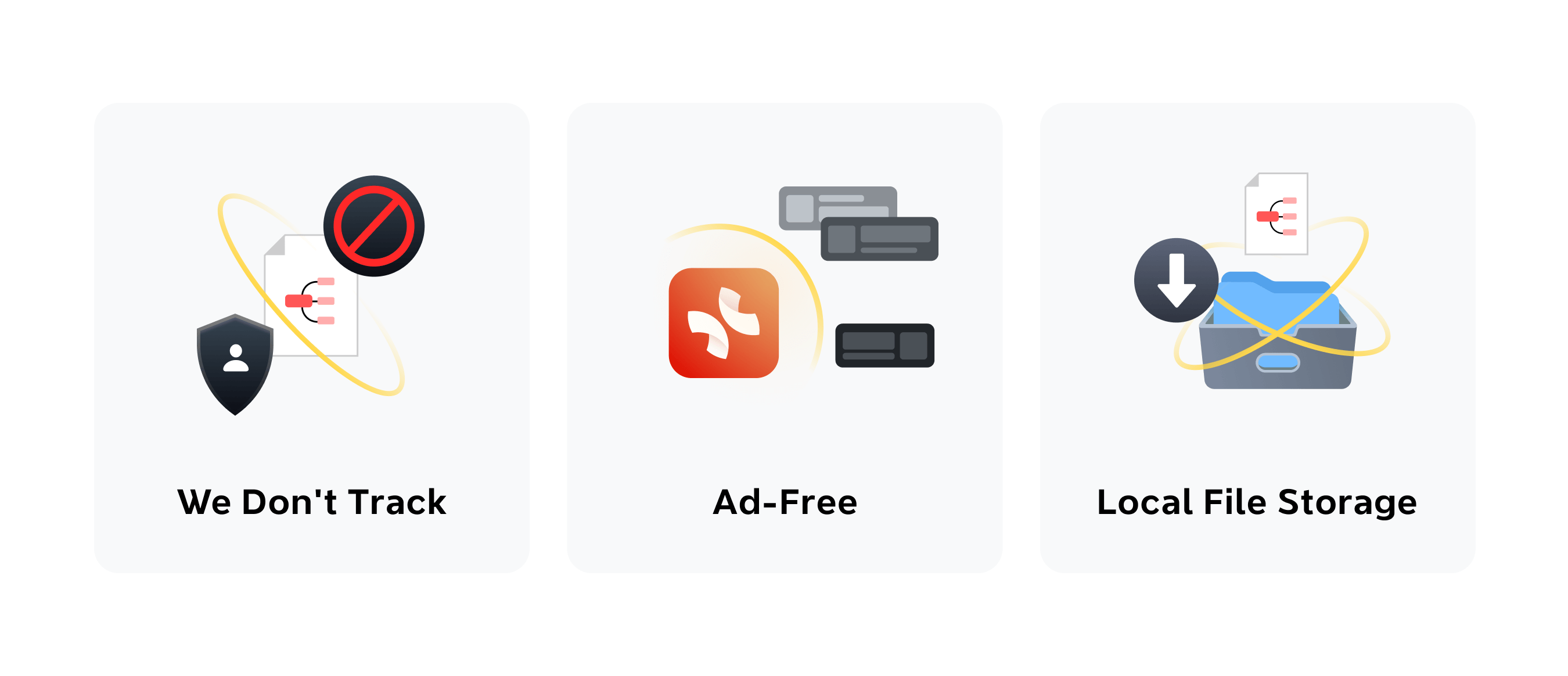 5. Unlimited Maps and Topics/Nodes
Lucidchart's Free Edition offers very limited editable documents, while Xmind's free plan allows users to work with unlimited maps and unlimited topics/nodes, where you can fully customize the layouts and make your maps unique. You will NEVER be limited to finite projects or whiteboards.
Plus, Xmind offers a wide range of file export format such as PNG, PDF, Word, Excel, PowerPoint, TextBundle, OPML, and so on. It gives you a smooth workflow between all sorts of tools. More importantly, you own all your files.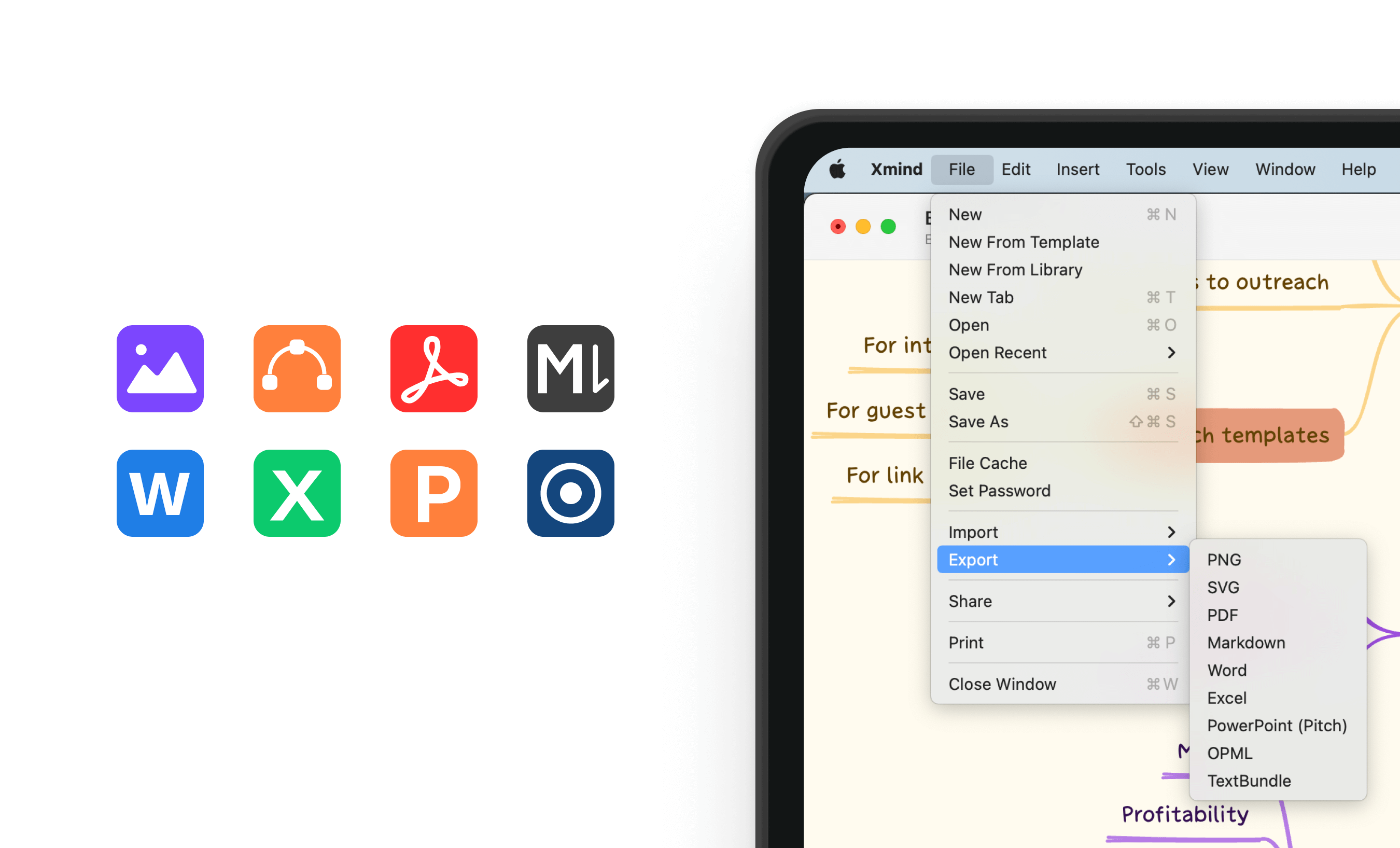 Xmind
——

A Swiss Army Knife For Your Brain

Xmind is a complete toolset to spark your creativity and create charts in the easiest way! As the most professional and robust mind mapping software, Xmind empowers everyone to inspire creativity and boost productivity.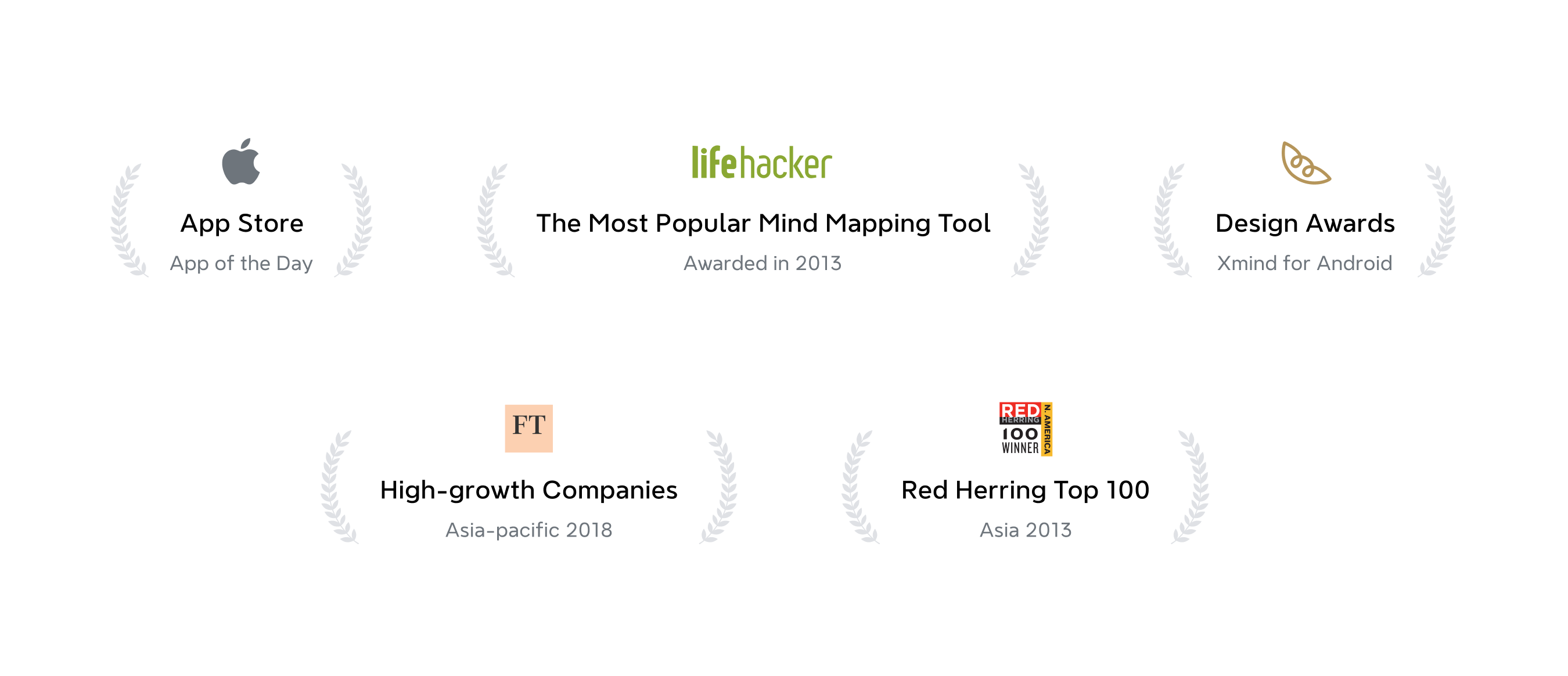 16 years of non-stop iterations. App Store's featured app with 4.8 stars/300,000 reviews.
When it comes to Mind Mapping, Xmind is light-years ahead
Xmind is a professional mind mapping software that provides the ultimate brainstorming experience. Xmind offers a collection of curated features for you to generate ideas, inspire creativity, and bring efficiency both in work and life.
What they say doesn't matter, try Xmind yourself from now on
They say Lucidchart is a professional mind mapping alternative.
There is no doubt that Lucidchart is a professional diagramming tool, where you can draw various kinds of diagrams, but it's quite complicated to add manually nodes/shapes. And, in terms of mind mapping, Lucidchart only provides very few templates. If you want to make professional mind maps, Xmind is more professional and simple.
They say Xmind is just a download-based software.
Xmind is not only a download-based software, our online version, Xmind.works, is as powerful as the standalone version. In addition, Xmind.works provides you with free online editing, sharing and storage.
I'm a student /educator / NPOs / NGOs / Government …
If you are a student or an educator at educational institutions, we provide an Academia discount for you to get Xmind Pro at a cheaper price. Also, we have special offers for qualifying NPOs, NGOs, and governmental organizations worldwide as well.
Start Mind Mapping Today