Xmind vs. Miro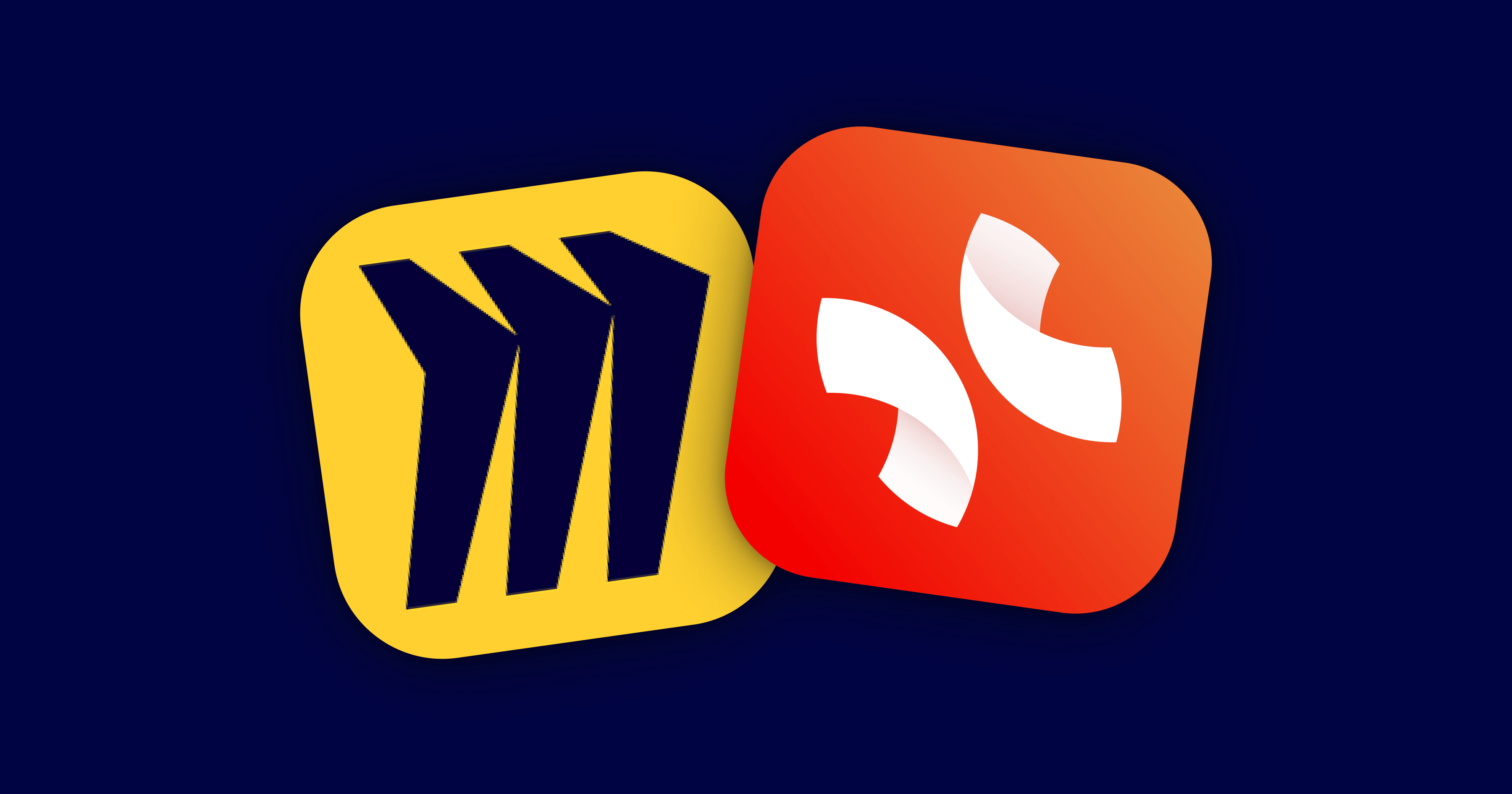 Brainstorming can also be done just by yourself. Try Xmind for free —— A Powerful Mind Mapping Alternative that makes you focus on your thoughts and boosts more of your creativity than Miro.
The Most Popular Mind Mapping Tool
1. Full-featured Mind Mapping structures all in one
Xmind is a comprehensive mind mapping software with a vast array of features and customization options. It provides users with a comprehensive toolset for brainstorming and organizing ideas, offering an all-in-one solution.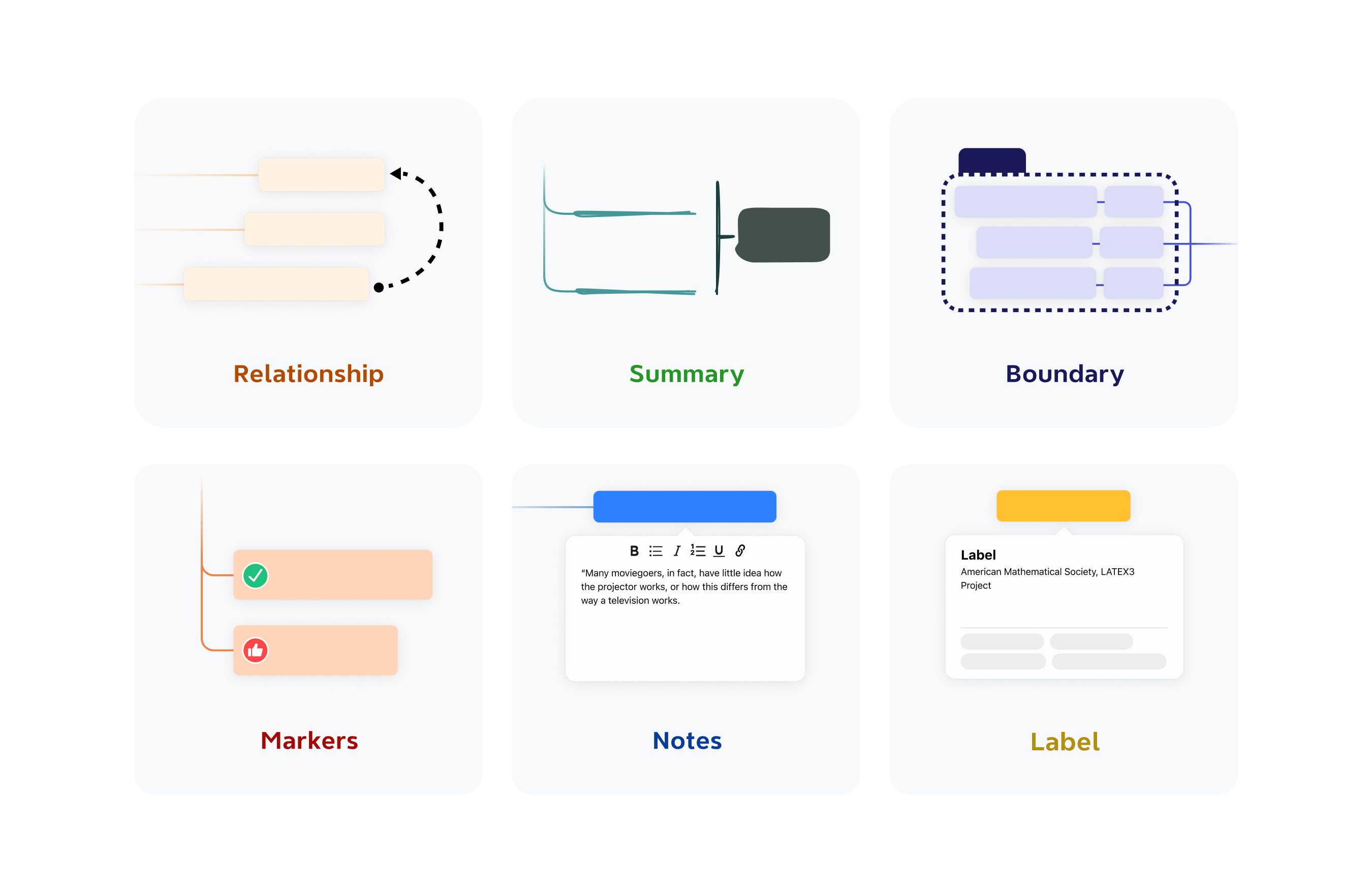 With Xmind's nine different flexible mind map structures, it is perfect for All Scenarios - Work and Life Included! Unlike Miro, which has a cluttered interface geared towards collaboration and real-time editing, Xmind's functionality is streamlined, making it easy to use.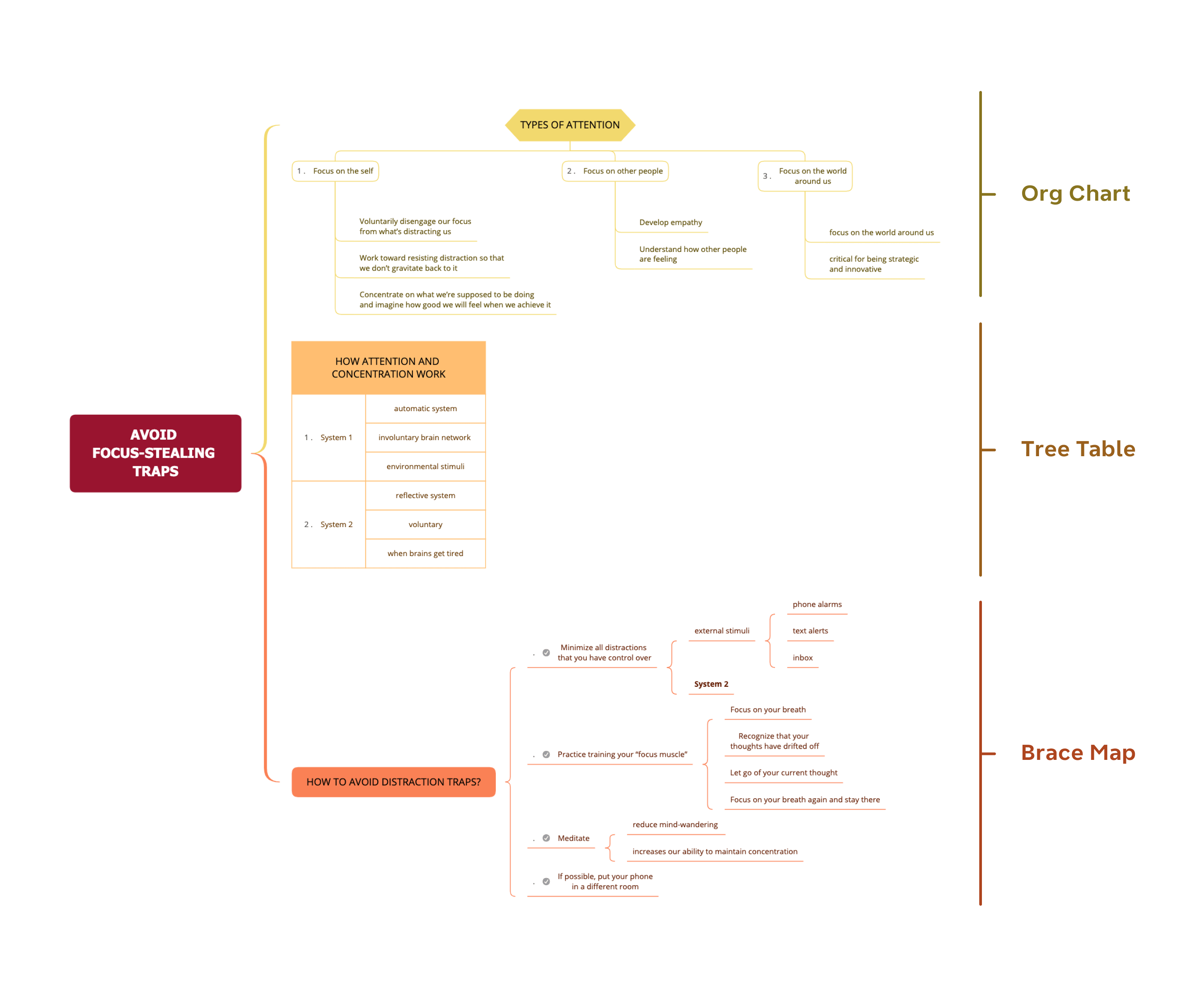 2. Smooth, stable, and secure
Xmind offers a stable and secure experience that is fast, private, and offline-capable. Unlike Miro, which requires an online connection and a big browsing screen, Xmind's desktop version can be used offline and documents are stored locally. Xmind also prioritizes user privacy and does not track or collect data. It is also fully compatible with small screens for a seamless experience on any device.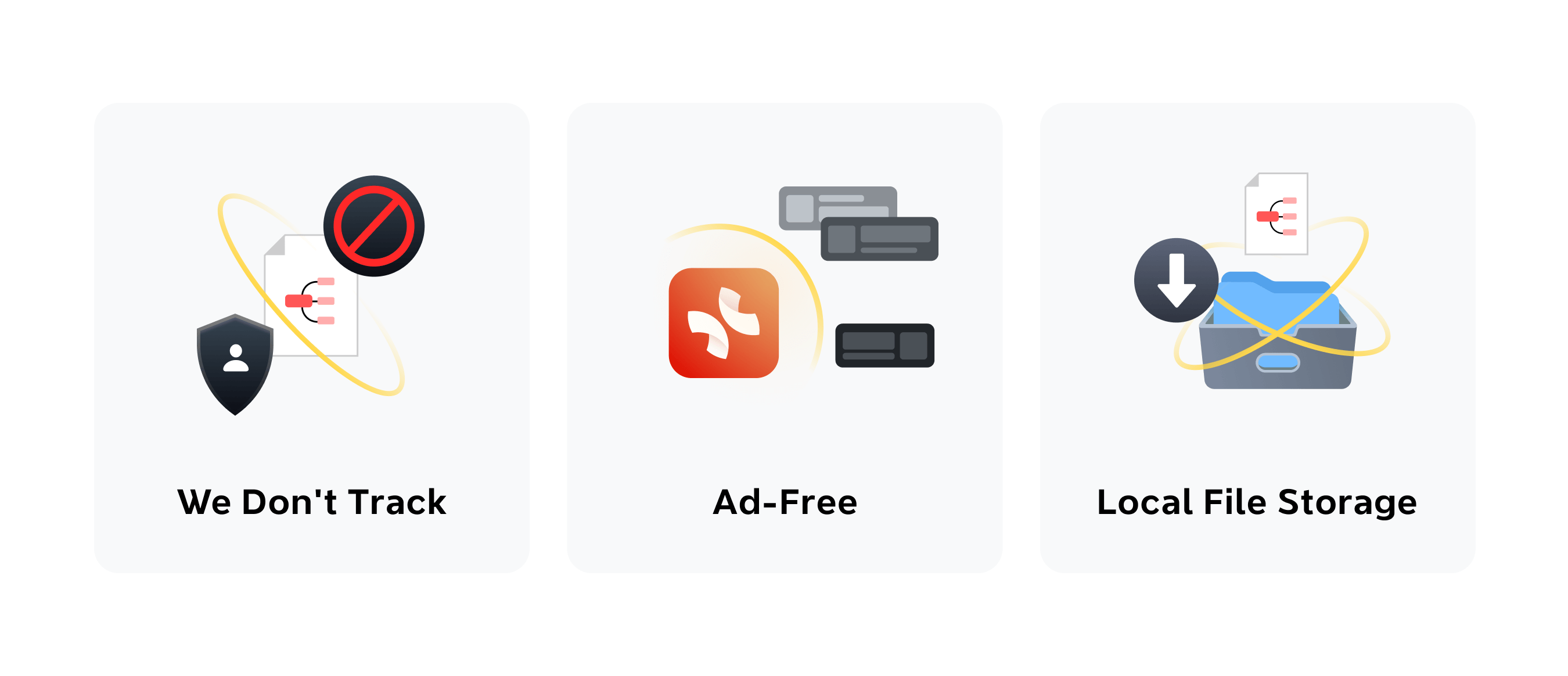 3. Unlimited and powerful, Xmind let you fully tap into your potential.
Compared to Miro's free plan, Xmind's free plan provides more features and capabilities, including the ability to work on unlimited projects and export mind map files in multiple formats. Xmind supports a range of export file formats such as PNG, SVG, PDF, Markdown, Word, Excel, PowerPoint (Pitch), OPML, and TextBundle, making it a versatile tool for sharing and presenting ideas.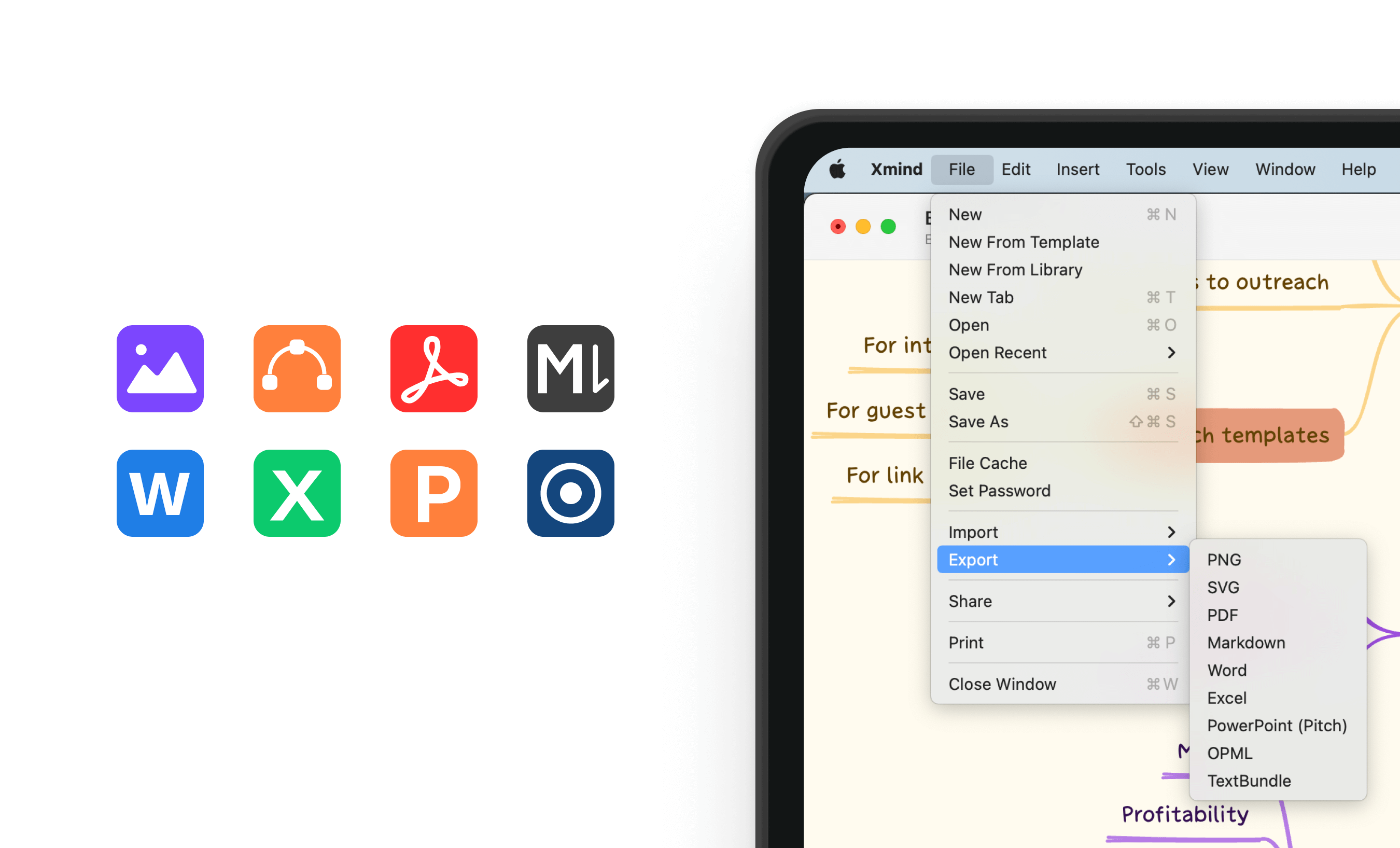 Xmind gives you a Full-fledged Mind Mapping process from start to finish
Xmind is a powerful and specialized mind mapping tool that offers a more robust alternative to Miro. While Miro is known for its digital white board capabilities, Xmind is best suited for creating professional and creative mind maps. With its complete toolset, Xmind is a full-featured mind mapping and brainstorming app that is suitable for anyone looking to maximize their creativity and share their ideas online with others.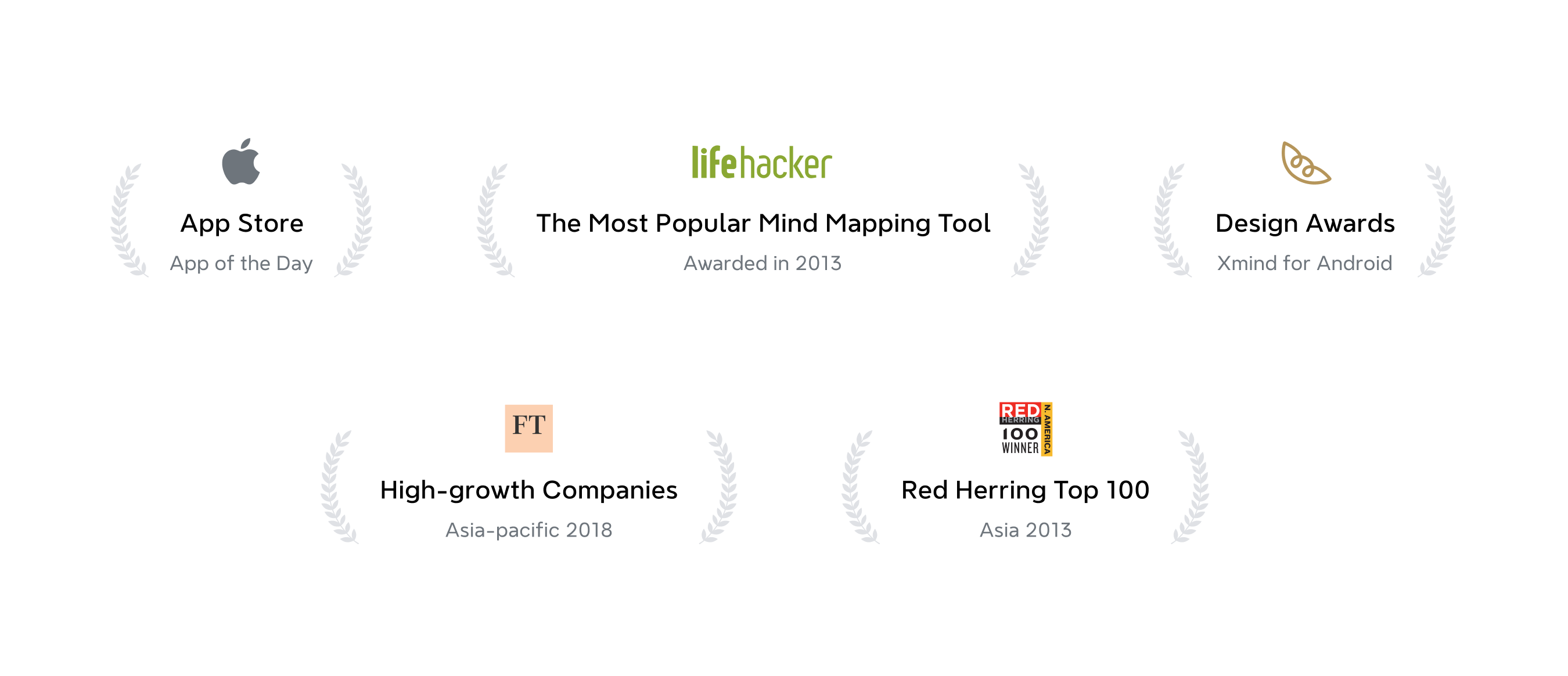 16 years of non-stop iterations. App Store's featured app with 4.8 stars/300,000 reviews.
Much more than just Mind Mapping, all-in-one innovative kits
Start Mind Mapping Today