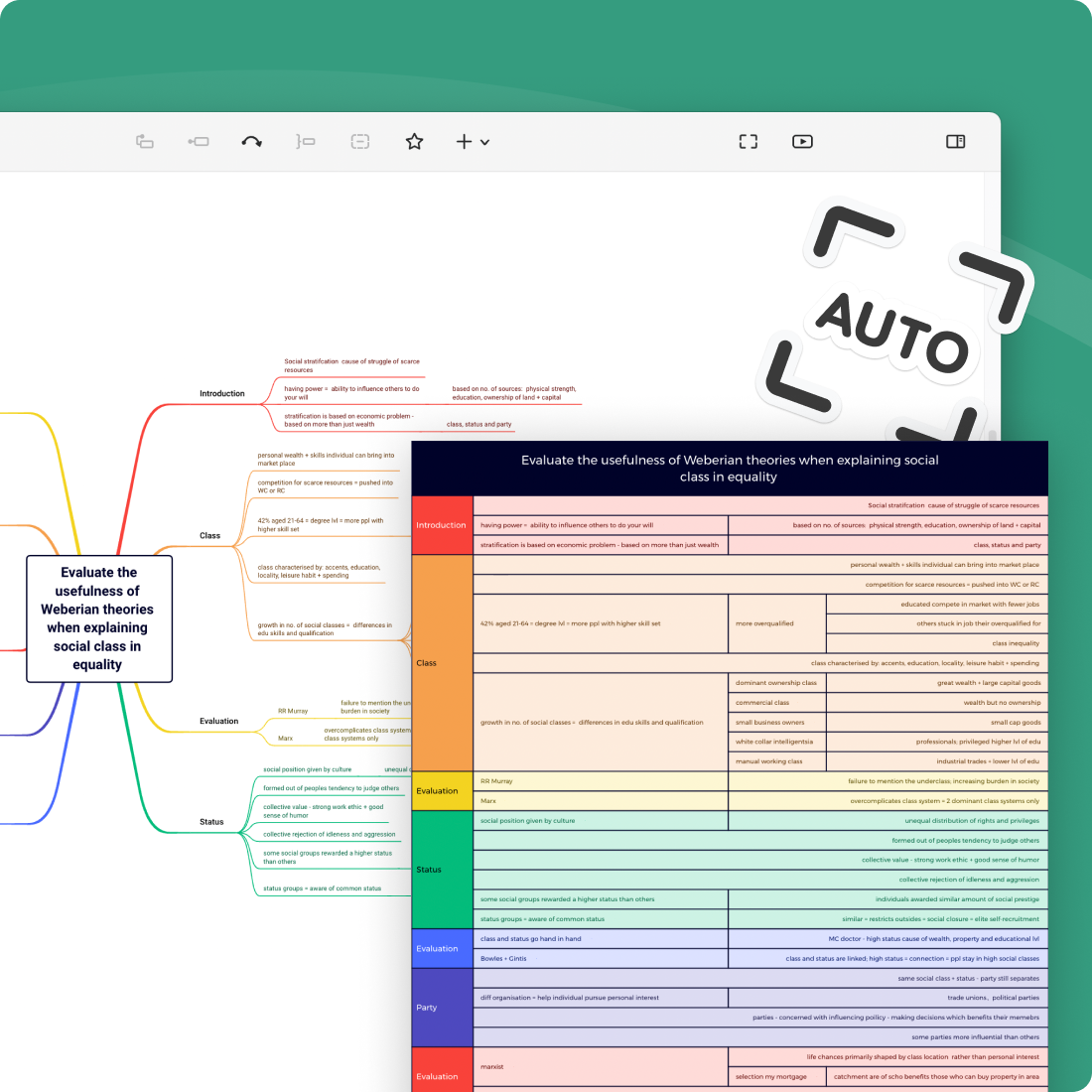 Intelligent formatting
As you add, delete, or move topics within the tree table, Xmind's smart engine automatically adjusts the table's layout and maintains a clean, organized arrangement. This saves you time and effort in manual formatting.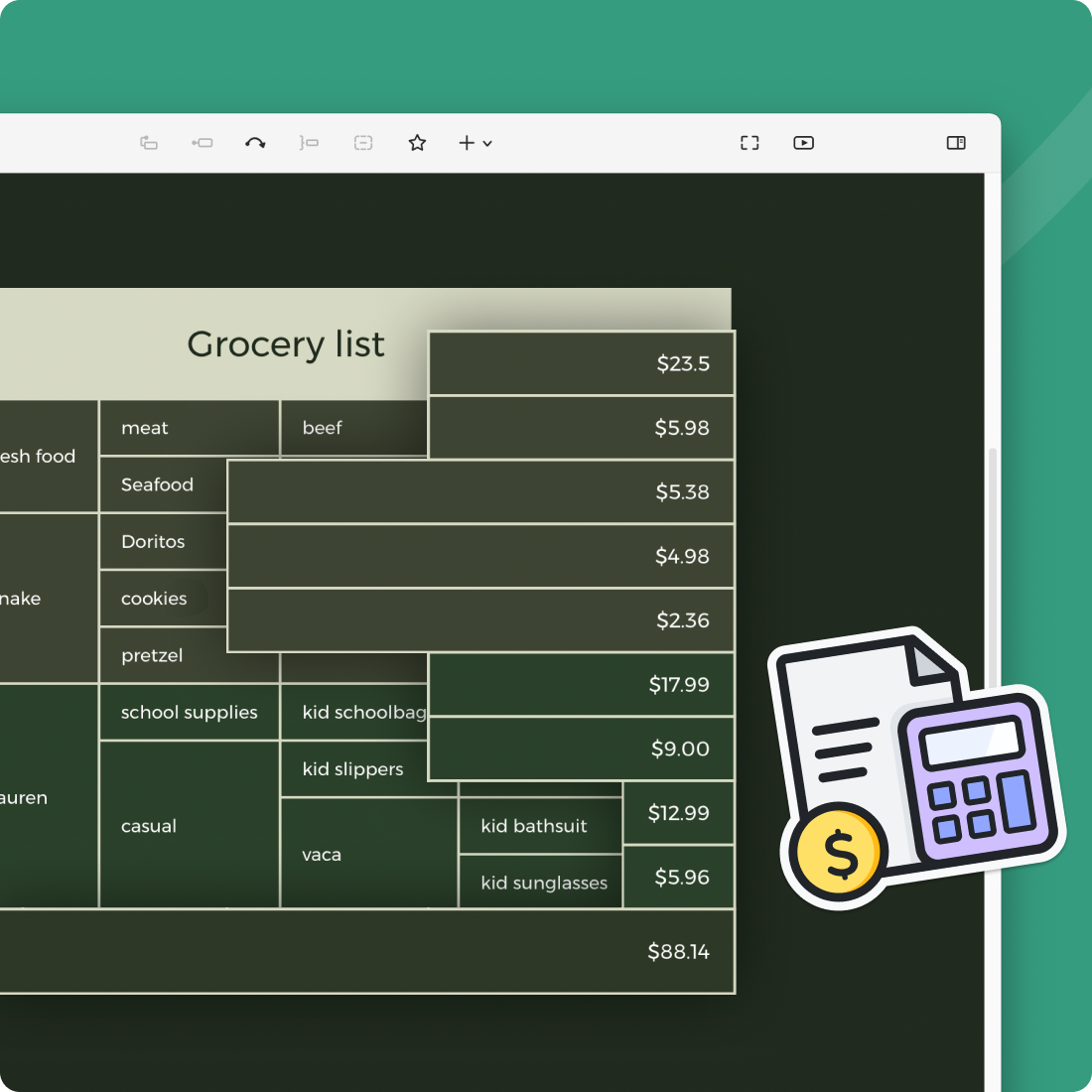 Rightward alignment of lowest-level topics
Tree Table's rightward alignment of lowest-level topics promotes efficient organization and comparison across branches with varying depths, improving readability and simplifying accumulation and counting of related items.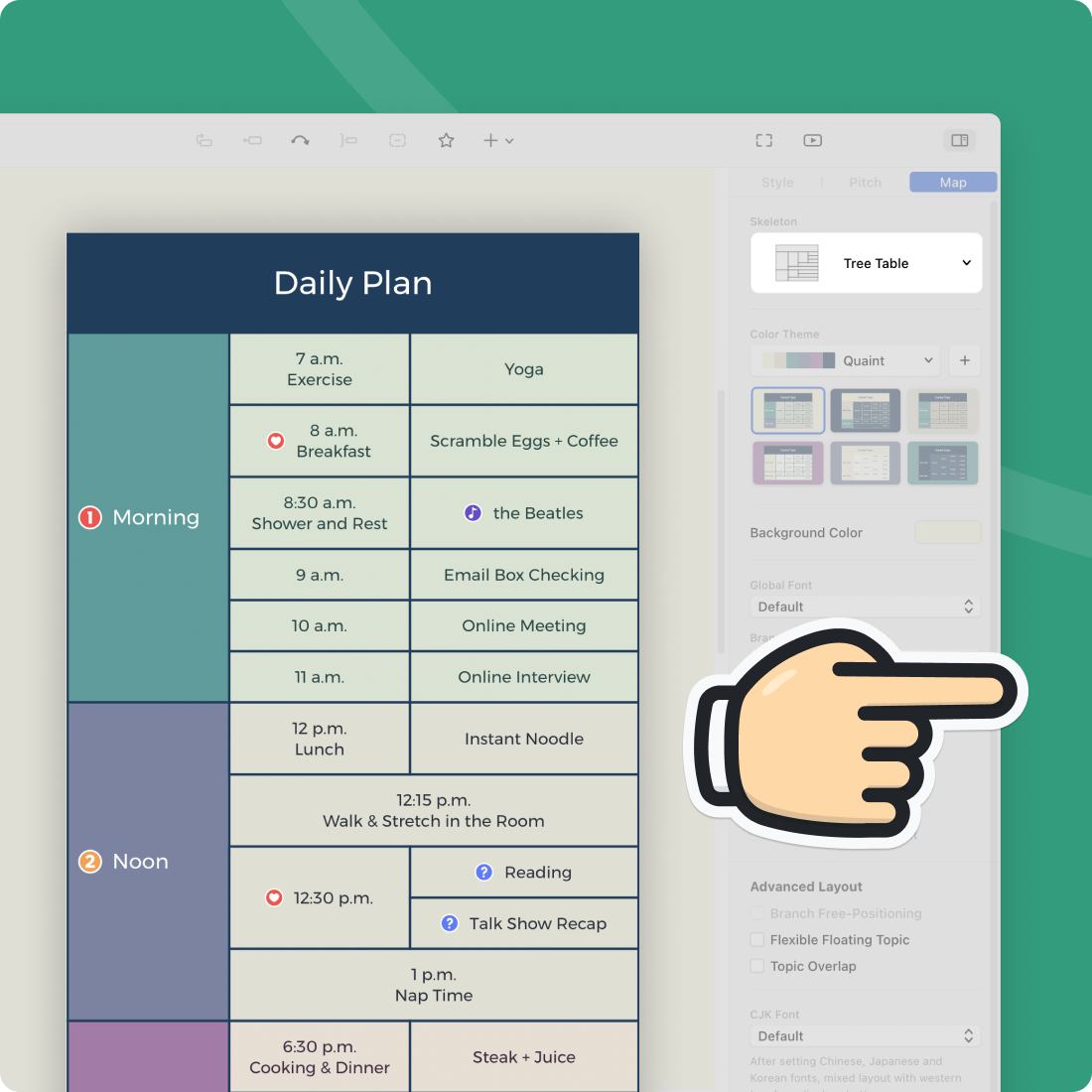 Hierarchical structure
Tree Table merges the distinct hierarchy of mind maps, including central, main, and sub-topics, with traditional tabular formats, offering a visually appealing and convenient way to display information.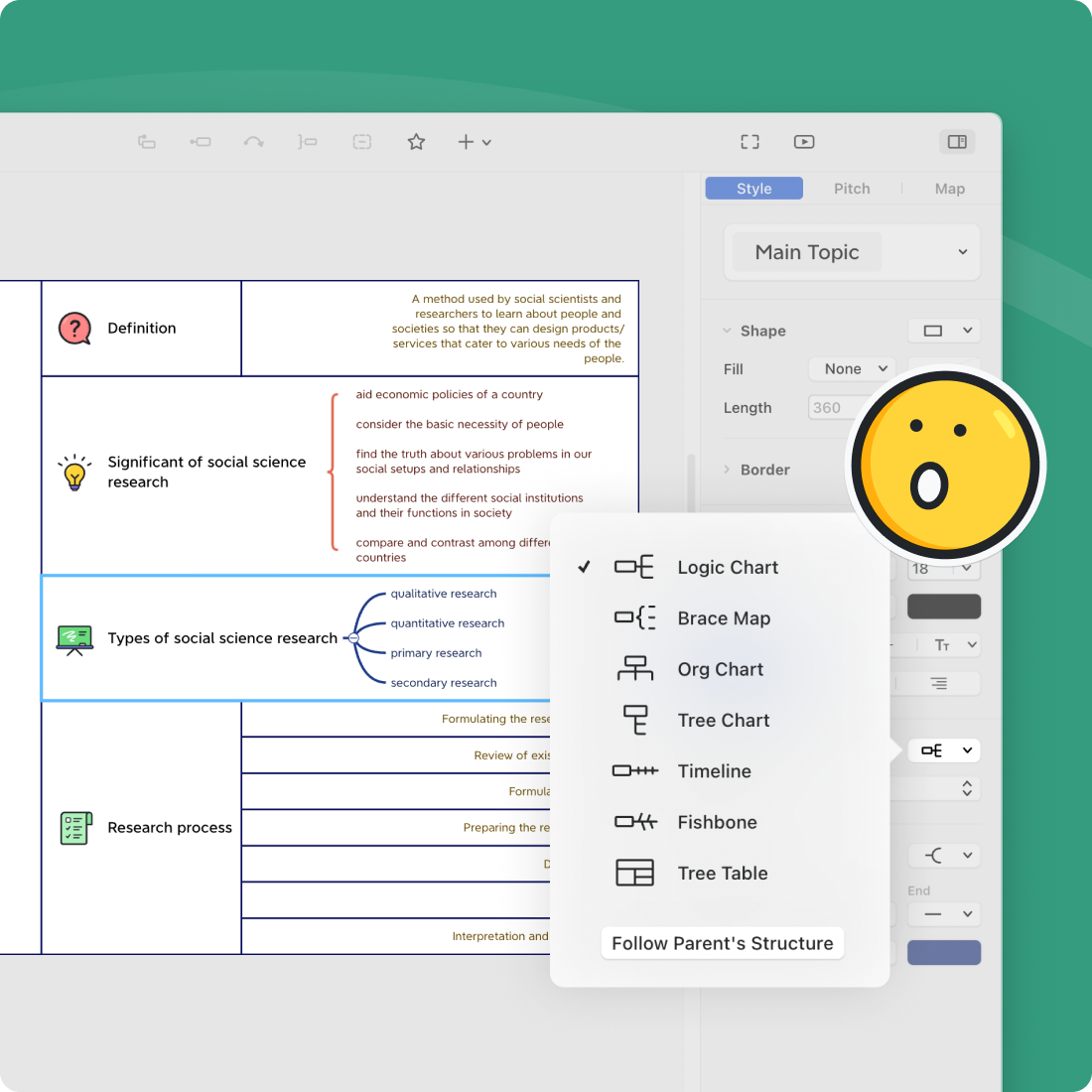 Seamless integration
The Tree Table can be easily integrated into your overall mind map, allowing you to combine different types of structures and formats for a comprehensive and versatile visualization of your ideas.