Braving 2020 with XMind for iOS Updates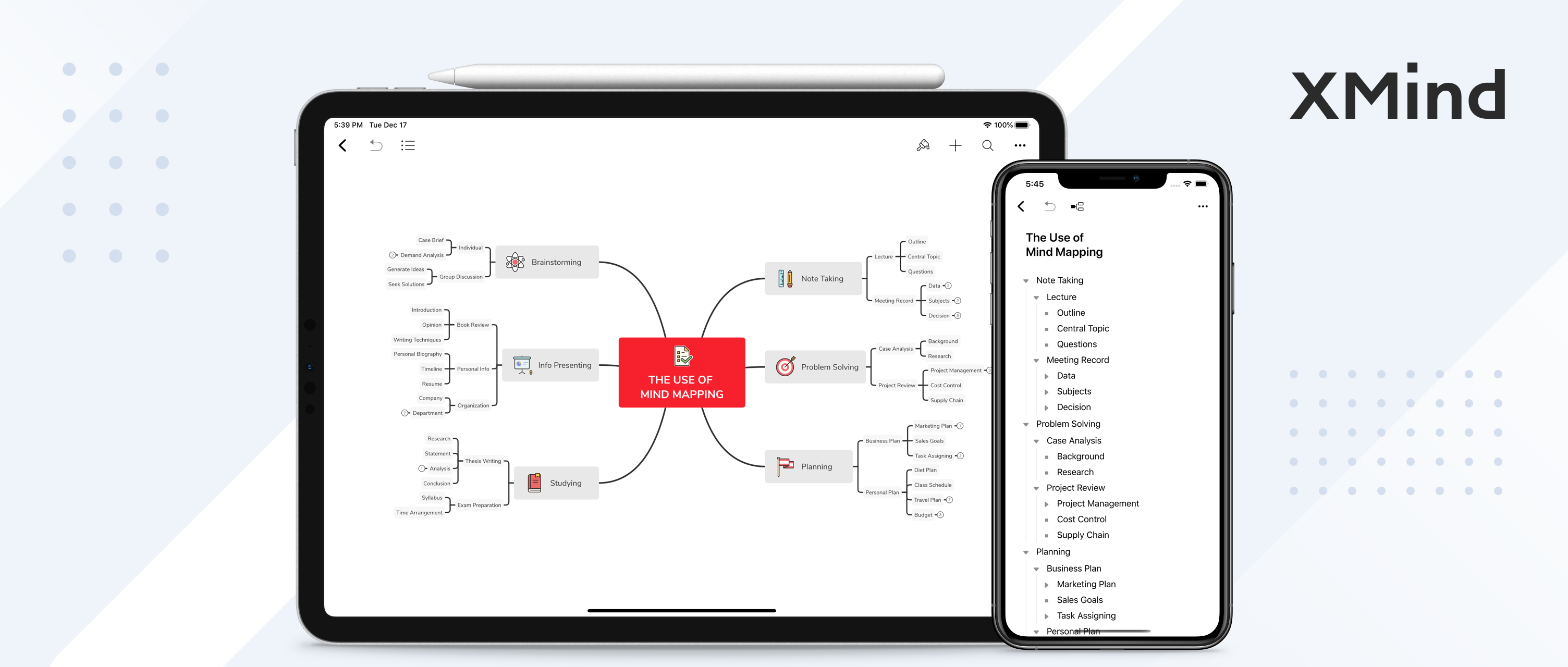 Braving 2020 with XMind for iOS Updates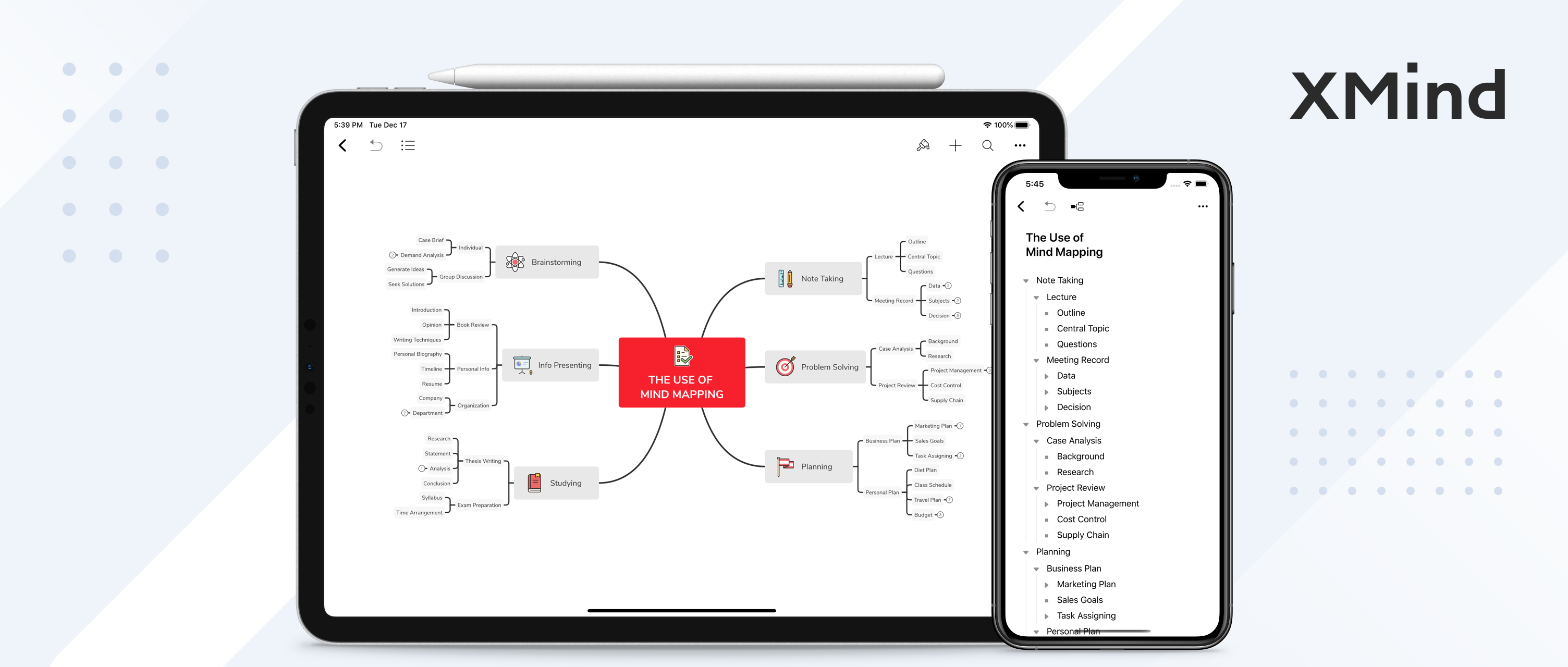 Since we've worked on and made the best use of the latest iOS, we also kept going to tune everything perfectly in the past months, including iPadOs. Coming with 3 new features, and several enhancements, the final update of this year of XMind hops - XMind for iOS updates is ready to take off.
---
Tap, Drag and Drop and
Drawing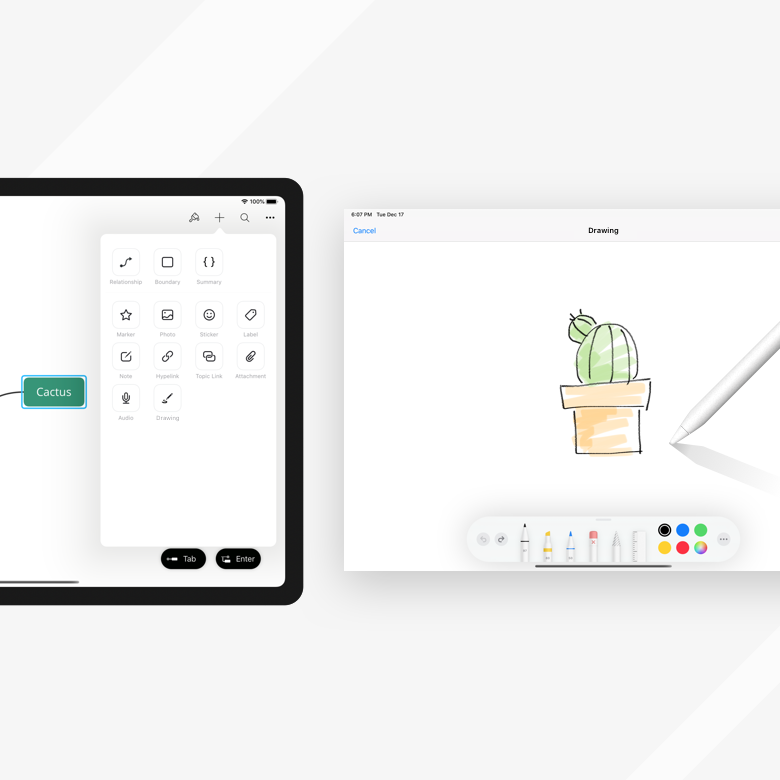 Mind mapping is about visualizing your ideas in your mind, with Drawing, jot down your ideas with Apple Pencil, or even fingertips to fill your topic this time.
Click Add on the upper right corner, then Drawing. All you have to do next is let go everything in you mind. Click Done in the upper right corner, then your drawing will be added into the selected topic.
Read, Revise Recall
Outliner

Meet your old new friend Outliner. Read, edit, add, delete, or anything you can do on a mind map, do it in Outliner too. The List view is the best layout for reading no matter you are on your way home, or just take a glance before your next move.
Click Outliner on the upper left of the corner and switch Outliner and mind map back and forth, just like what you've done on your desktop. It takes just a tap.
Broaden and Break the Frame
Multiple Windows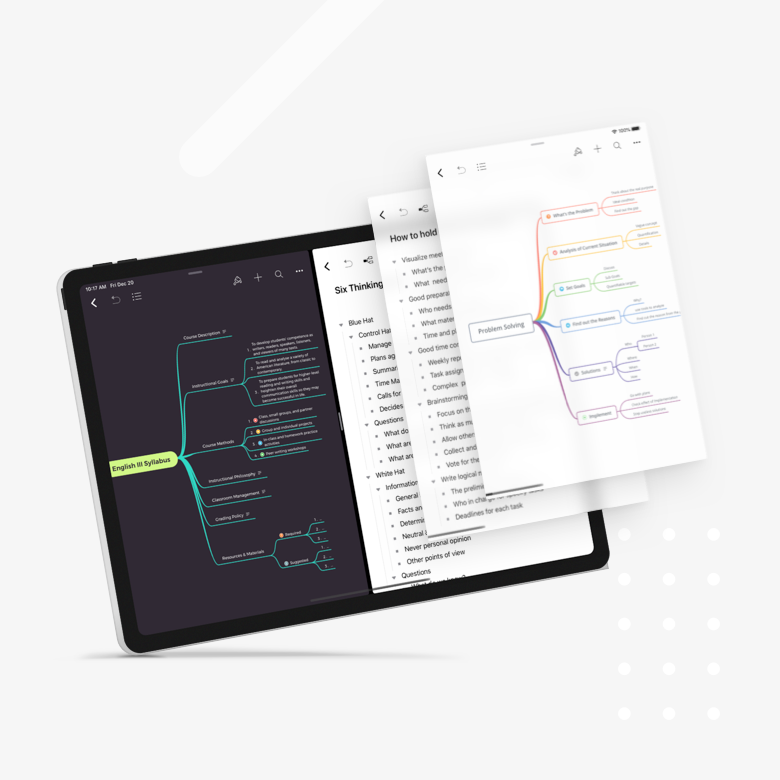 XMind works fine with other Apps. Open multiple windows is effective when working on Mac, right now you can also do the same thing on your iPad, with the latest iPadOs.
Tap and hold XMind's icon in the dock, then drag it to the side. Repeat the same steps for opening a second app. 
Click here for to be an early bird for the coming 2020.
XMind for iOS also carries enhancements with this update for the finale of this year. We are truly honored to be a companion of your life, and witness your potential this year. We do believe there will be miracles coming sooner or later.
Avinash Priya
Dec 20, 2019