How to Print Mind Map Completely and Clearly
How to Print Mind Map Completely and Clearly
Presenting the mind map is like giving a second birth of your ideas. Reading the mind map on desktop and printing is different. When printing a mind map filled with topics, characters might be shrunk and it can be hard to read.
Follow the instructions below, and find the right solution when printing.
---
Fit Page or Actual Size
The mind map is bigger when printing, so preview at Printer Settings is important. Actual Size offers an instant view of how your mind map exactly looks on a page size of paper.
his is a comparison of 2 scales of the same map, and the actual size of the map is extremely big for printing. When clicking Fit Page, all the topics can be displayed completely.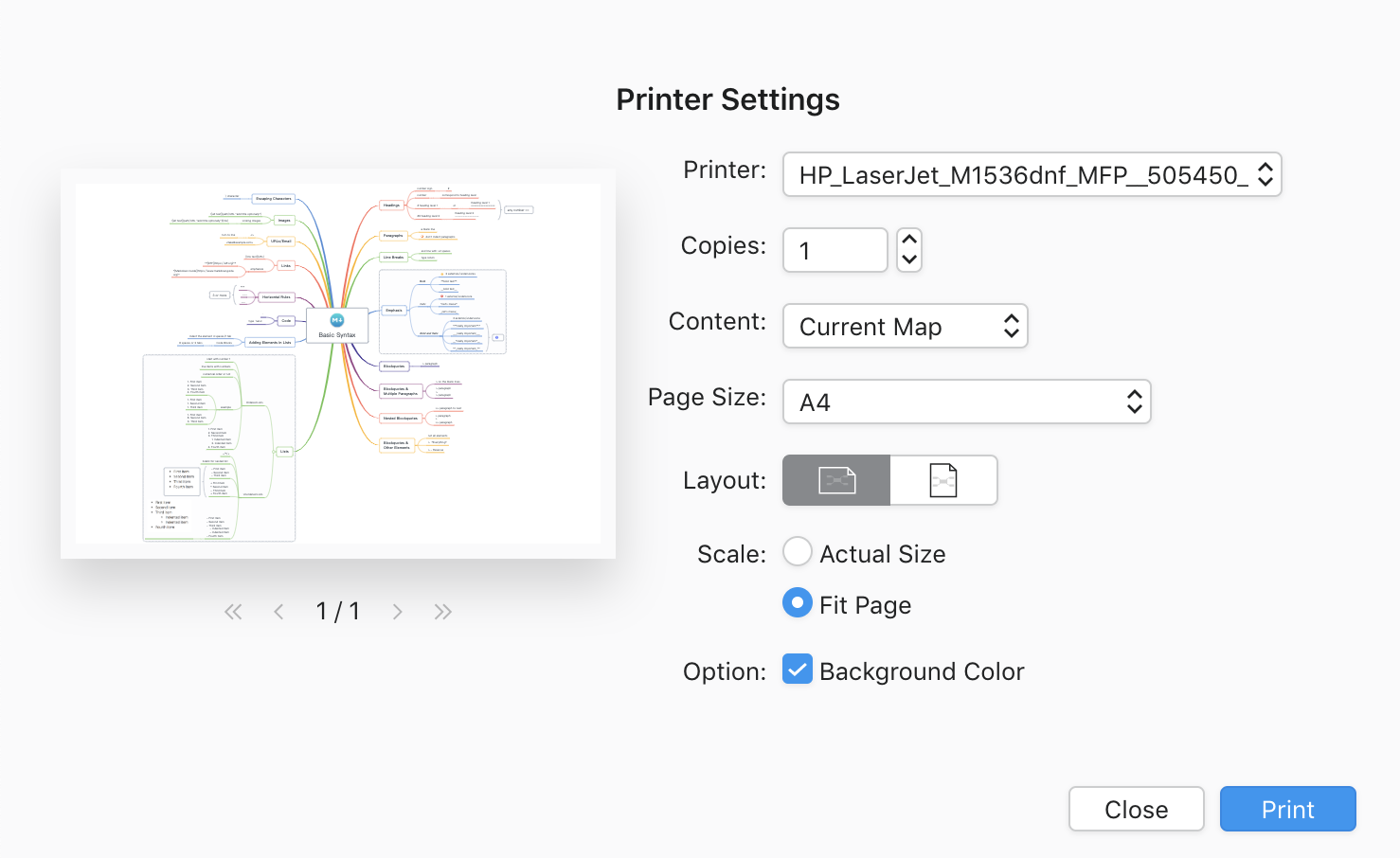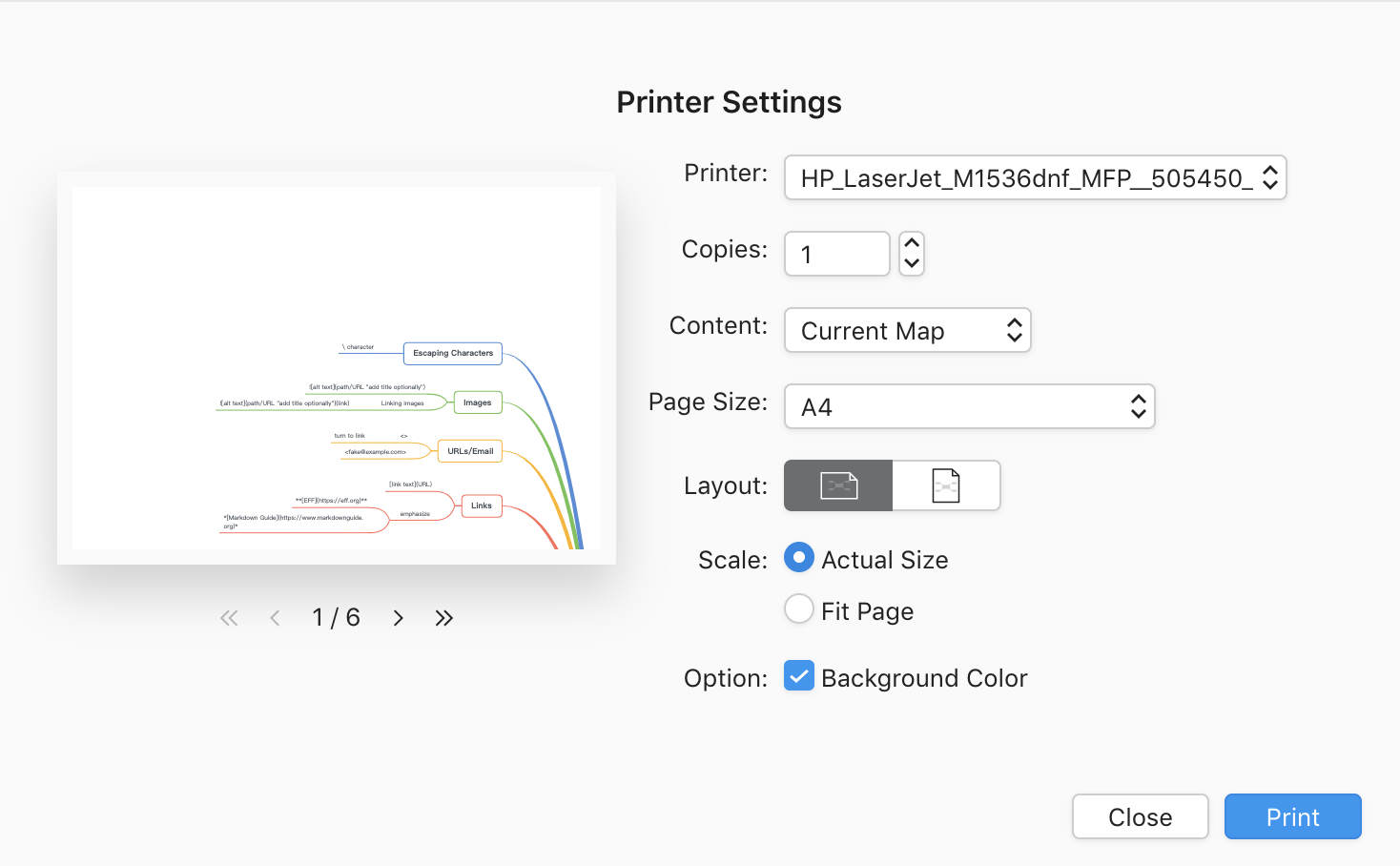 How it works:
Click Print, then select in the Scale

Split Your Mind Map into Several Sheets
Show Branch Only
A load of topics is a reading burden, also for printing.
We edit a map with multiple contents, however, sometimes we might just need to print several topics of it.
Show Branch Only not only works for visual focus but also works for printing. If one of the topics contains several sub-topics, try to print it separately for a complete view of the information.
How it works:
Right-click the topics, then Show Branch Only.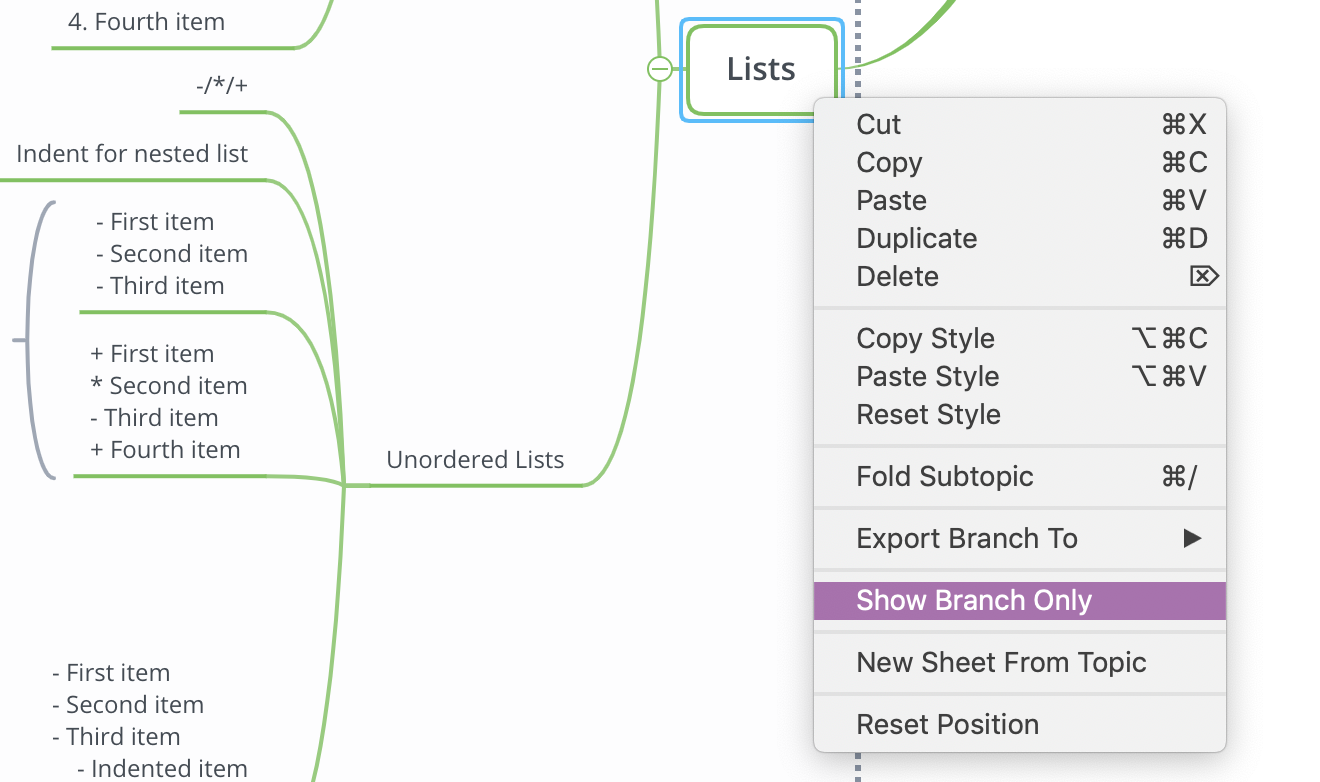 Read and adjust.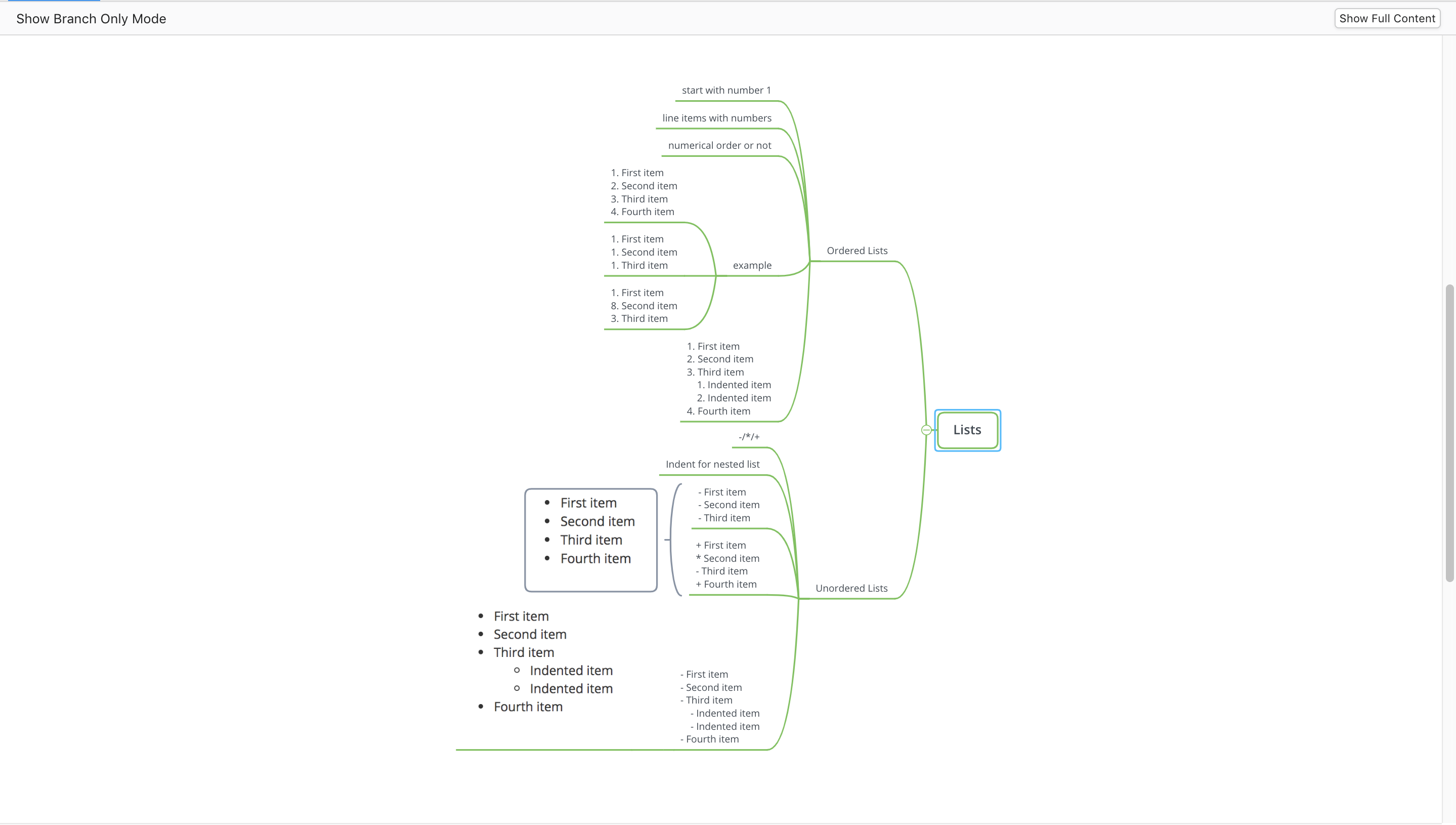 Click Print, then click the Layout and the Scale to know the printing preview better.
Break the Content Tenderly
Print completely and print clearly are two different topics.
Instead of squeezing all the topics in a can, break down the topics is effective sometimes. If Show Branch Only cannot cover your project, have a try to split topics into different sheets. If you worry about losing topic connections, you can simply use the topic link to re-connect them.
See how Topic Link helps you to connect with your topics here.
Adjust before printing
XMind supports multiple structures for your content, and they are related to the Layout. Fishbone diagrams, balance charts, and matrix diagrams are obvious a couple with a horizontal layout. While tree diagrams and logic diagrams are clearly standing with the vertical layout. Simply change the structure in the Format Panel for the best pursuit of printing.
If balancing the topics is an issue for you, the Auto Balance Map in Advanced Layout of the Format Panel will catch you.
Try Xmind Free