Real-time Collaboration (Beta): Turn Mind Mapping into Efficient Teamwork
Real-time Collaboration (Beta): Turn Mind Mapping into Efficient Teamwork
The best work comes from the joint effort of a whole team. A reasonable project schedule, a highly rewarding marketing plan, or even an R&D strategy, all of these need us to take different perspectives into consideration. Yet it's not enough only to get people involved and contribute to the shared goal. Efficiency is another key point in teamwork. So how can we get multiple members co-work on one mind map with high efficiency? The latest updated Real-time Collaboration (Beta) on Xmind.works gives the exact answer.
---
What Real-time Collaboration Is
The Real-time Collaboration (Beta) is the latest update on Xmind.works that can get people fully anticipated in one mind map. Members can be easily invited into the group work of the mind mapping and edit it simultaneously, which in all aspects revolutionizes the way a team brainstorms, plans, and creates mind maps, also making the teamwork's efficiency soar!
What You Can Expect from It
Multi-user Editing
Imagine that you need to summarize information from eight people to generate a report, you positively communicate with each of them and provide a template, and the result you get is EIGHT files that you have to spend more time reorganizing. Waste of time, isn't it? With the Real-time Collaboration feature, multiple users can now edit one mind map simultaneously. You will be able to see who is sharing ideas and editing, and the edited text will be automatically saved, saving time on meaningless communication, greatly increasing your work convenience and efficiency, and therefore fostering a seamless and dynamic teamwork atmosphere.
Simplified Invitation
The new feature also supports inviting others into the co-work. This can be especially helpful when you intend to group the people responsible for the project, when your team encounters member exchange, or when more people need to be engaged. Enter the email addresses of your team members to invite or share the inviting link with them, and you can immediately start the teamwork on the map.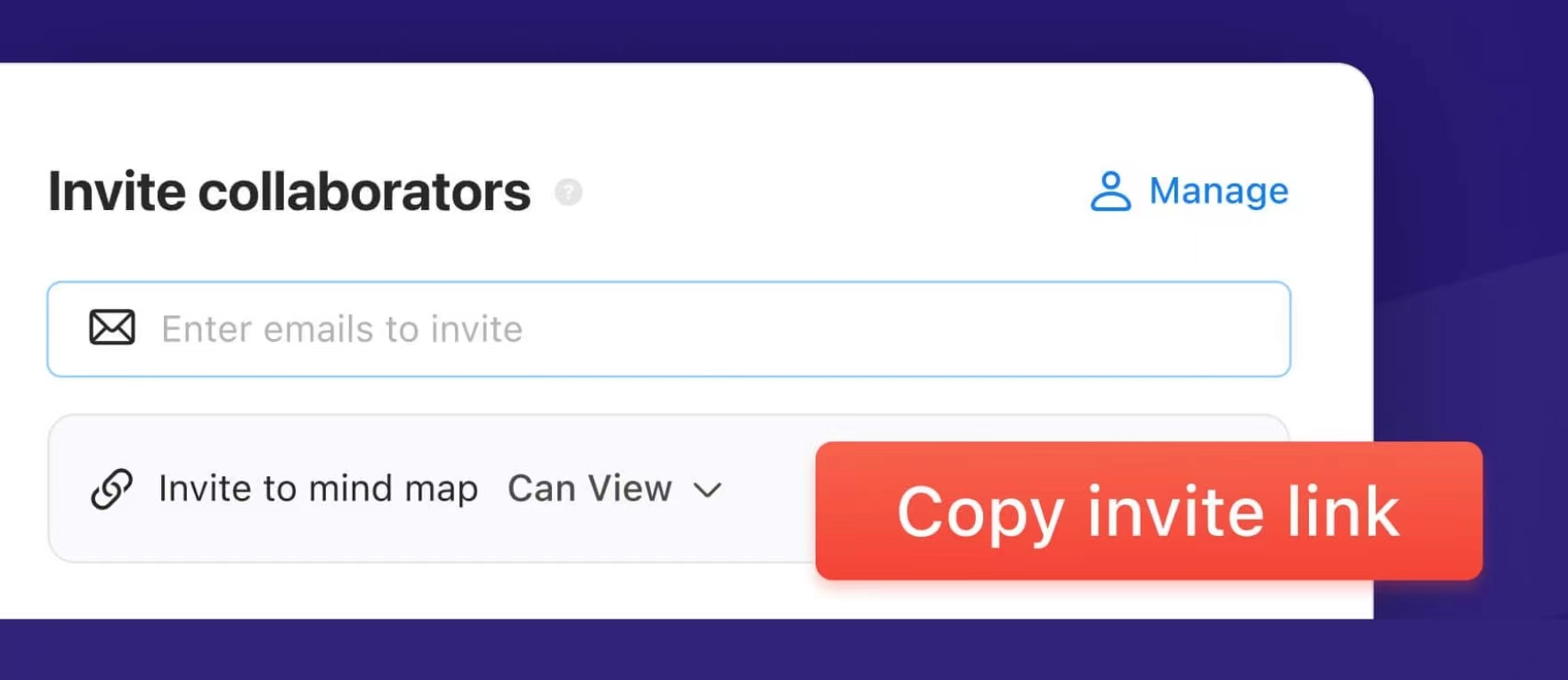 What if you need this map open to more people as you are doing a workshop and you need suggestions from the public? "Share to web" allows people to access through the inviting link WITHOUT sign-in, setting no limitations on inspiration resources!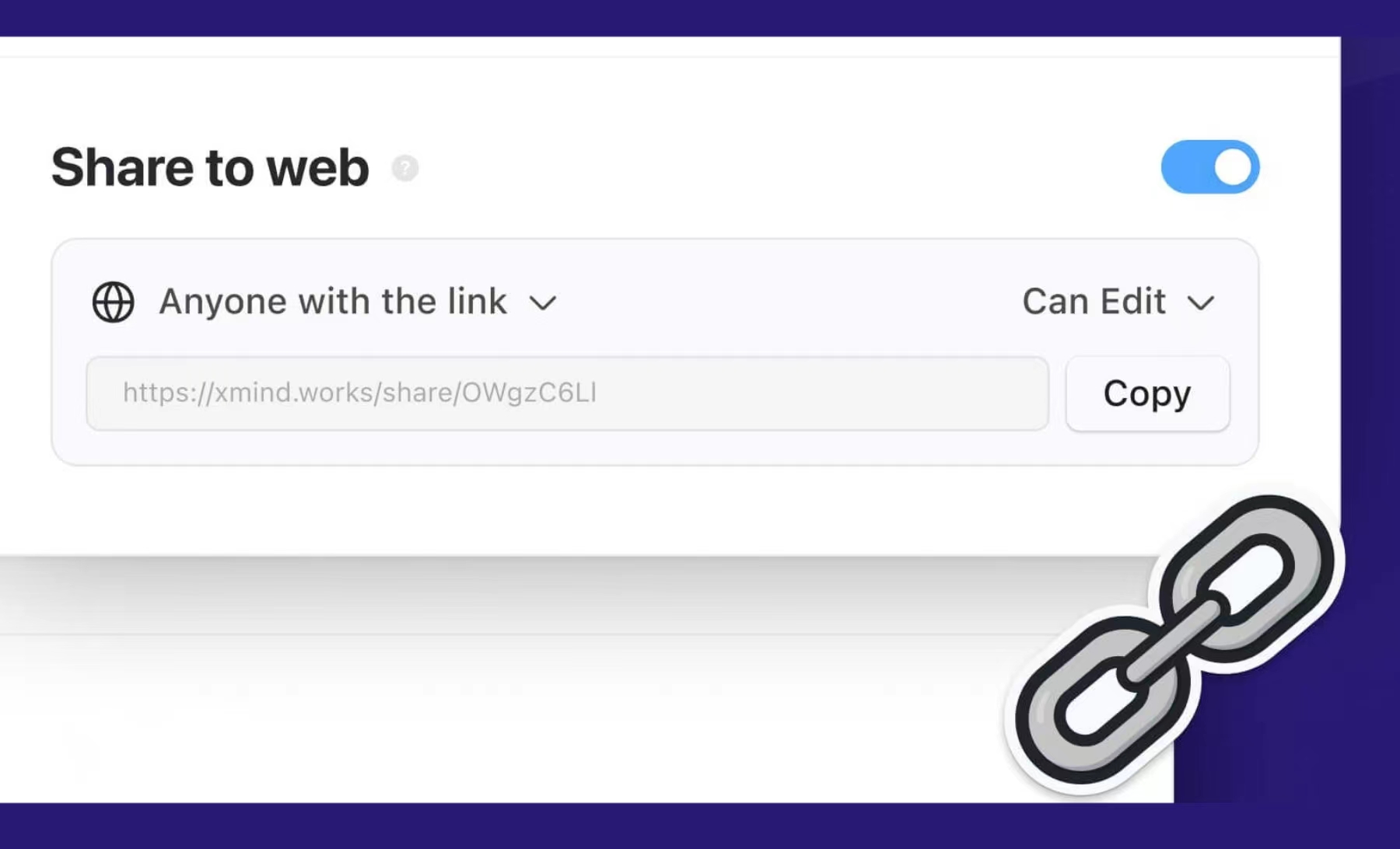 Collaboration Management
If you are worried about the chaos when too many members are authorized to edit, our enhanced control over collaboration can save you from this. The owner can grant the authority of "view" or "edit" to the members. In other words, the owner can decide who can edit the map to make contributions and who can only view the map so as to be aware of how the work is going, ensuring smooth and logical organization of ideas, and optimizing resource configuration within the team.
How It Works
Click to quickly grasp how to easily facilitate your teamwork with this new feature:
Xmind deeply understands how much efficiency matters to a team and the meaning of efficient co-work is more for team solidarity than for a better result. And we do believe the Real-time Collaboration (Beta) will turn your mind mapping into efficient teamwork and create a positive work environment!